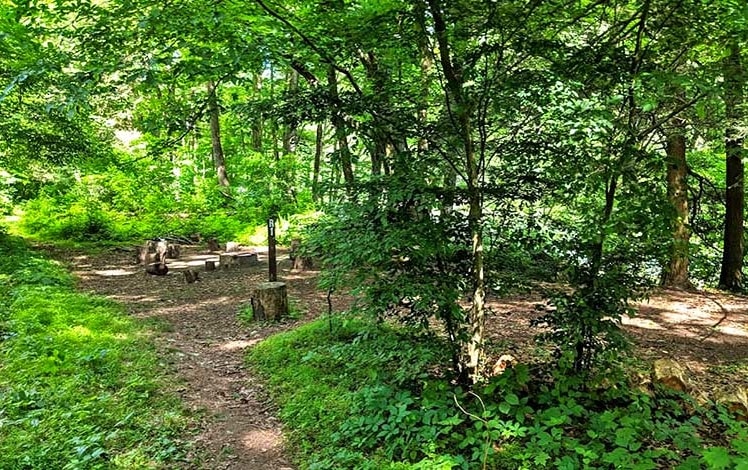 Alosa River Campsites are boat-in-only, one-night-only stays on the Delaware River. This section of the river offers unspoiled views, excellent boating, fishing, and birding opportunities within the Delaware Water Gap National Recreation Area.
The campsites are located approximately 2.5 miles downriver of the Bushkill Access and approximately 6 miles upriver from Smithfield Beach.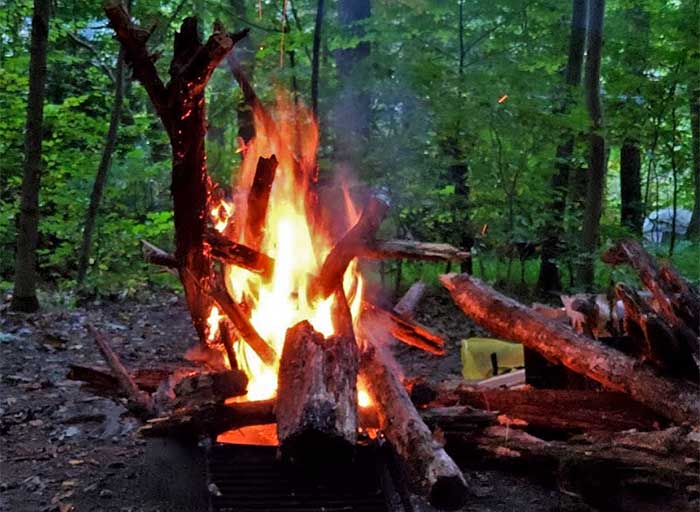 Camping is limited to one night only, and only on legitimate multi-day river trips. The sites are for boaters on trips where the distance is too great to be traveled in one day. To use the Alosa River Campsites, the total river miles traveled must be at least 14 miles for a one-night trip, at least 26 miles for a two-night trip, and at least 34 miles for a three-night trip. Camping is limited to one night, and each of the six sites accommodates up to 6 people.
Just like the other river campsites, these are primitive, backcountry-style campsites. They are accessed via a steep, 10-foot path from the river. Paths between campsites and to the restrooms are dirt, with uneven surfaces.
Two portable toilet facilities are located onsite and designated trails to the facilities are clearly marked. Each individual campsite is outfitted with a fire ring with grate and has enough space for several small to mid-size tents. There is no potable water (for drinking or cooking) available onsite.
Remember, only campers on legitimate multi-day river trips may stay overnight at the Alosa Campsites. No vehicles are permitted at Alosa Campsites. Reservations are required and can be made here.