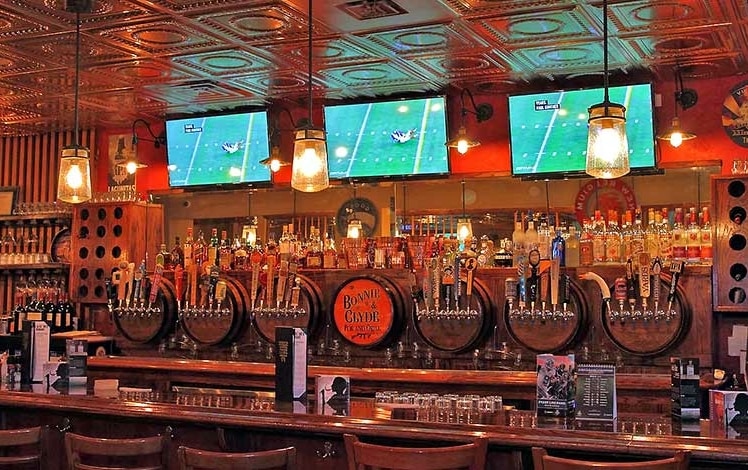 Bonnie & Clyde Pub and Grill boasts an intimate 1930's atmosphere. They offer 36 drafts, over 70 craft bottles, specialty cocktails, and a wide variety of local and imported wine. Burgers, entrees, pastas, vegetarian dishes, and seafood, as well as specialty desserts made in-house daily.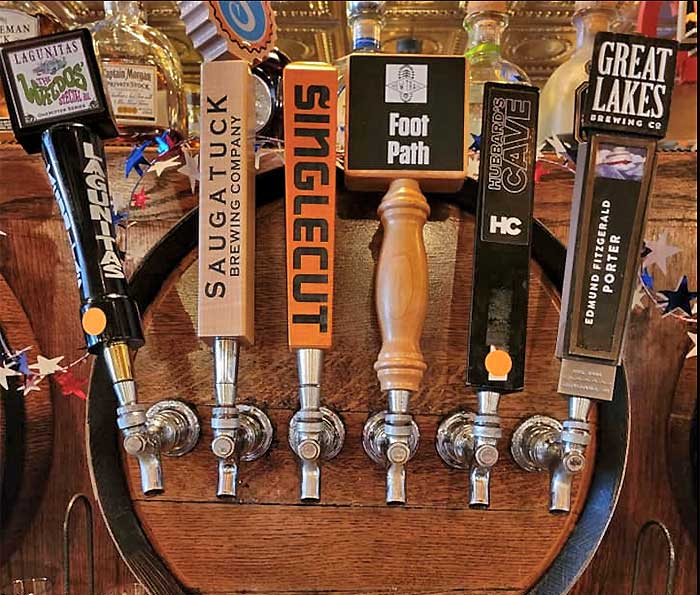 Daily specials can include lobster man & cheese, roast duckling, Duck Trap smoked trout, crab cakes, and New Zealand venison Osso Bucco.
Bonnie & Clyde Pub and Grill has comfy booths and tables and 4 TVs behind the bar next to 6 beer barrels with 36 draft taps. Lots of special touches like house-made potato chips and house-made desserts.
The kitchen closes at 9:00 pm, and stays open until 10:00 pm on Friday and Saturday.
"This was the last place I would think one could try exotic meats like kangaroo and ostrich steaks! You don't really think of a place with 50 gazillion choices of beer to choose from to offer such items…but those were on their long specials menu, and so of course we had to try. We had kangaroo steaks before so decided on the ostrich steak that was well grilled and very tender cooked to a medium rare. Also liked their crab dip and portobello mushrooms topped with sausage, bacon and cheese. The rib eye special was great as well and it was worth it. It was nice to be in such a high energy atmosphere."