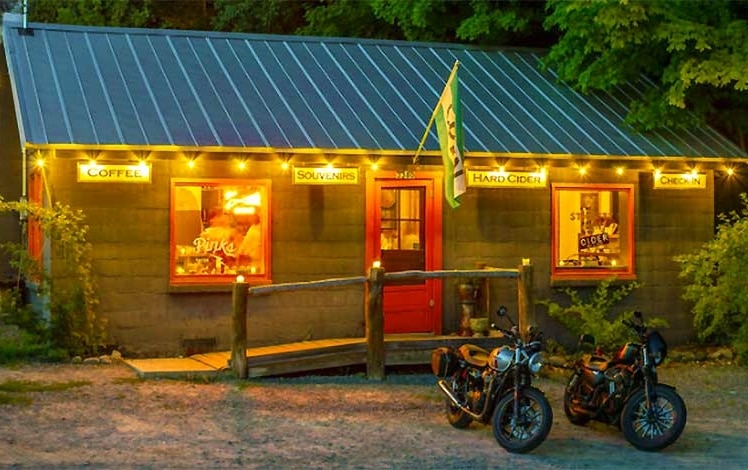 The Bang Bang Bar is a tasting room located at The Stickett Inn in Barryville, New York. They specialize in tacos, burritos, breakfast burritos, soup, and desserts. They serve New York regional beer, wine, and liquor, and is the home to Stickett Inn Cider.
The Stickett Inn was founded by life husbands Johnny Pizzolato and Roswell Hamrick. They co-founded the Stickett Inn and the concept for Stickett Inn Cider in 2012. The mildly tart, dry, and hard flavor has amassed a cult following that begs the question, "Why Not Stickett Inn Cider?"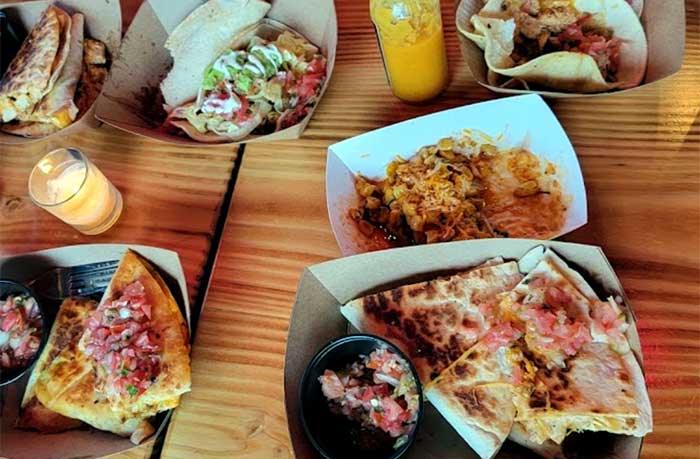 Pizzolato, an Illinois-native, former thespian, and punk singer-cum-fashion publicist, and Hamrick, a South Carolinian southern belle, who has worked as an art director and production designer in film and television for over 20 years, reside between NYC and Sullivan County, New York.
Bang Bang Bar is a New York State Tasting Room, coffee bar, and taqueria. They proudly serve Intelligentsia Coffee and Pinks Tacos. Pinks is one of a series of bar/restaurants in NYC.
Their Mexican food is made farm fresh, local, and organic when possible. They also have homemade non alcoholic shrubs which are very tasty and fresh.
"Wonderful food and great friendly service. Had a delicious burrito and a rose cider.The outdoor seating in front of the Inn is attractive and very comfortable. Very reasonably priced."