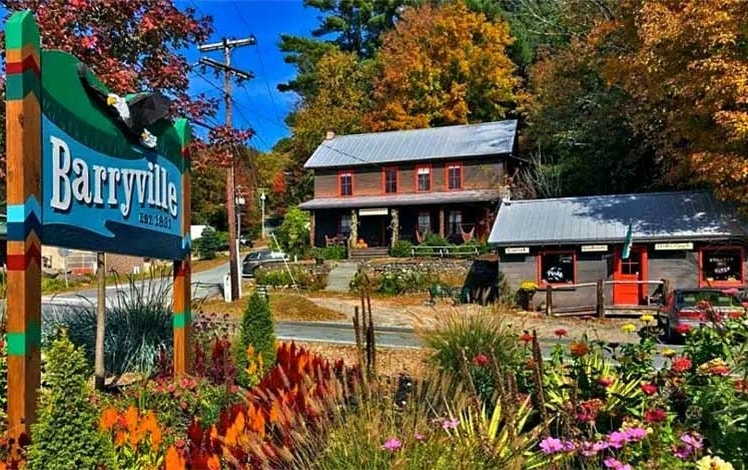 The Stickett Inn has four 2 room suites: DRINK, EAT, SOAK, and STEAM, as well as a two-bedroom cottage behind the Stickett Inn (The Rear). Each suite is casual, yet sleek and stocked with all of the comforts of an urban enclave in the woods. The cottage is more traditional Adirondack, knotty pine style, and is reserved for guests with pets and children.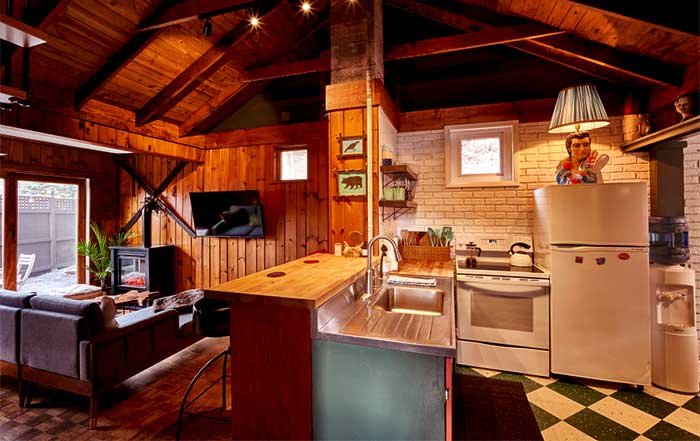 The cozy Catskills cabin exemplifies Adirondack décor mixed with vintage vibes. Appointed with modern touches and design elements, the vaulted ceilings and spacious layout are ideal for socializing. A vintage-looking turntable, CD player, and Bluetooth speaker are tucked next to the comfy sofa, poufs, and automated wood-burning stove. A selection of vintage vinyl is included.
Stickett Inn boast industrial-chic quarters, some with balconies, in a laid-back inn featuring a garden and a hot tub.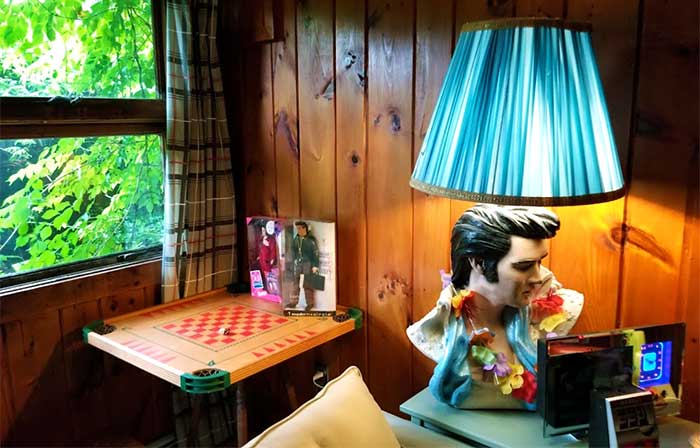 The Bang Bang Bar is on-site and home to their signature Stickett Inn Cider. It is a New York State Tasting Room, coffee bar, and taqueria. They've got Intelligentsia Coffee and Mexican fare, including their famous breakfast burritos and Mexican pizzas.
"Johnny was awesome and picked up beautiful flowers and a balloon (last minute request) so it would make a nice surprise for our occasion. Everyone was so unbelievably polite and helpful. The room was clean, charming, and had a beautiful view. The property is awesome…they had firewood and starter fluid outside by the fire pit and the hot tub was a great surprise. Looking forward to coming back this summer. Thanks again!"