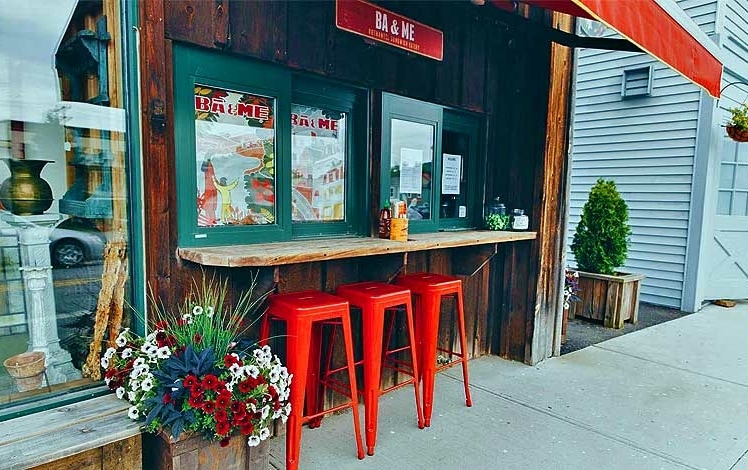 Bà & Me Callicoon is a casual take-out restaurant serving homemade Vietnamese sandwiches, rice and vermicelli bowls, summer rolls, soups, salads and more from this seasonal takeout window. it's one of a tiny chain of casual restaurants dedicated to serving fresh and healthy traditional Vietnamese food.
They've got tiny Banh Mi sandwiches, Asian tacos, Pho, noodle bowls, a rice bowl, and more. Open seasonally, probably changing so give them a call before you stop by.
They're reopening this weekend (June 2, 2023) after being closed since 2022 due to COVID and lack of staff. C'mon back!
"I moved up to the local area, and had such a hard time finding good food, with great portions. I found this place on accident and ordered multiple times in one weekend. The girls are very sweet at the Callicoon location. Will def become a regular."