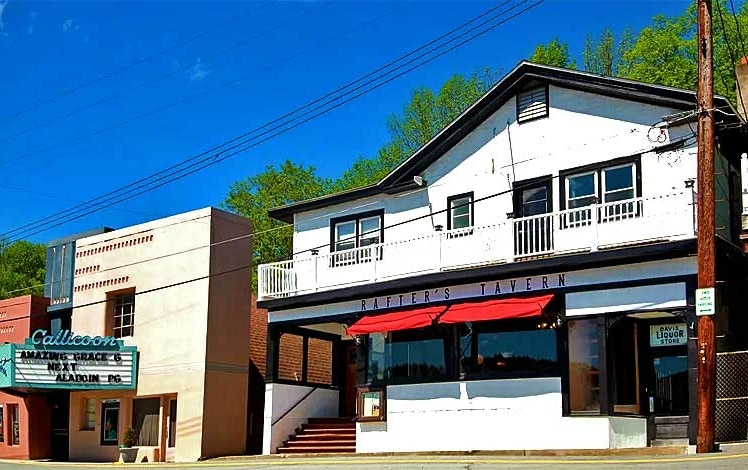 Rafter's Tavern is next door to the Callicoon Theater. It's a good place to enjoy a well-made cocktail, a cold beer and good company. It's a small town Main Street music bar with beer and eats.
River Reporter called their burgers the "Best of 2021" and their music venue the "Best Music Venue" in 2020, 2021, and 2022.
They've got wings, nachos, goat cheese and caesar salads, soup, chili, burgers, a giant hot dog, grilled cheese, and a burrito.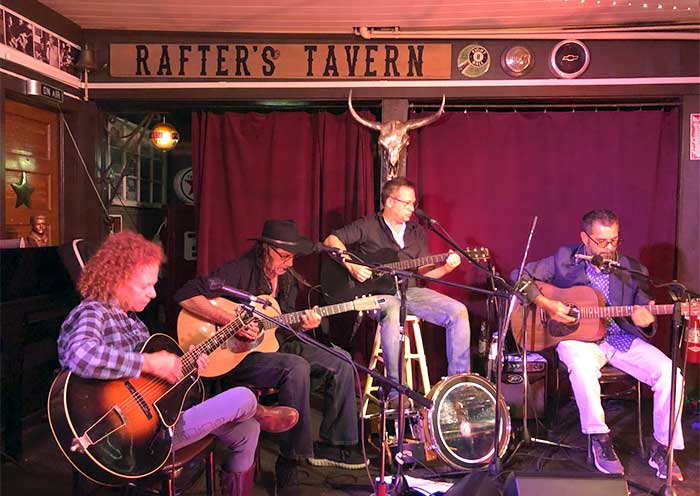 "Great atmosphere, delicious food, awesome fireplace and I look forward to enjoying the music they will host. So glad to have Rafter's Tavern to add to all the charm of Callicoon."