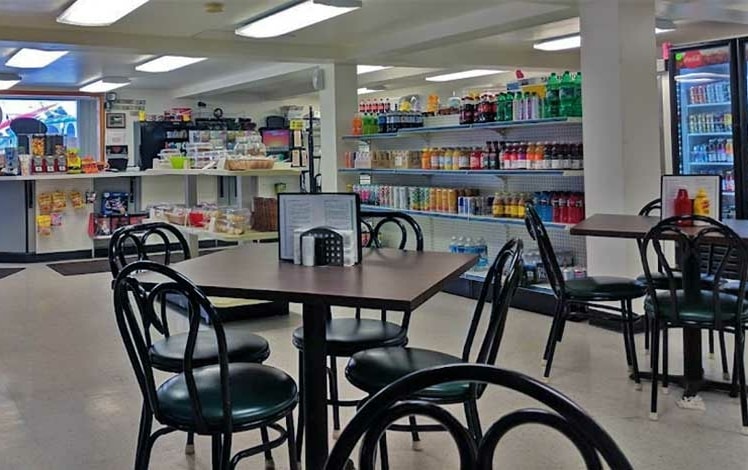 3 Kids Market & Eatery is a deli with an eating area that serves breakfast, lunch and dinner five days a week, offers weekly specials, and can cater to individual dietary needs.
Baked goods are made on site. They make their own donuts! They also have convenience items, deli meats and cheeses, tobacco products, and lottery.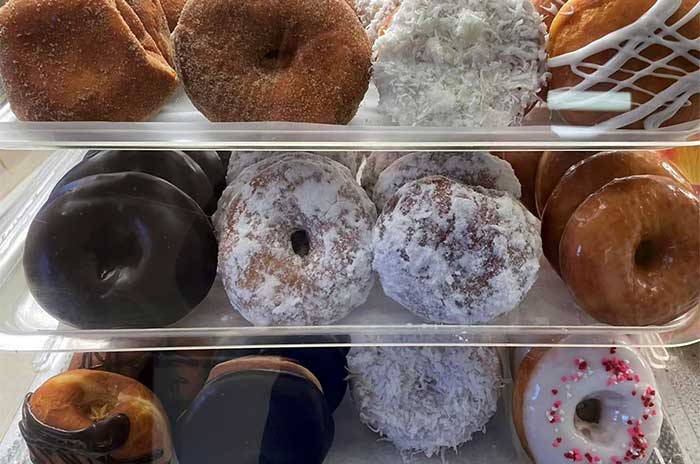 Breakfast includes eggs, French Toast, pancakes, and a breakfast sandwich. Lunch items include burgers, steak sandwiches, and clubs. Weekly specials might include crab and shrimp lasagna or roast chicken and vegetables.
Located on the Hill, they're a short walk from downtown. It's off the main drag, on the hill above the mansion, but worth the hike (or drive) up the hill.
"What a wonderful restaurant and deli! I was so thrilled with my order that included dietary limitations and my expectations were far exceeded! Everyone was friendly and courteous, the food was delicious, and I loved watching the neighborhood kids come in off their bikes and pick out candy. The world needs more places like this, please."

"We stumbled across 3 Kids a few months ago and it immediately became our favorite breakfast spot. The staff is friendly and the food is excellent. The specials they put out could rival any big city hot spot. They even have options for vegetarian and gluten free needs/preferences!"