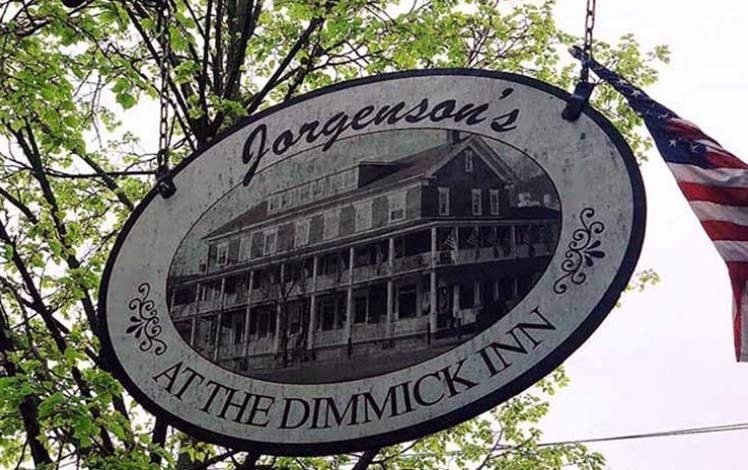 Dimmick Inn is a bar and restaurant located in a beautiful inn, circa 1828, in downtown Milford. Add live music and good beer to a menu that includes wood-fired pizza, burgers, pasta, steaks, and daily specials and you've got a winner. Casual, laid back, friendly staff. Great pizza. In season, the patio is dog friendly.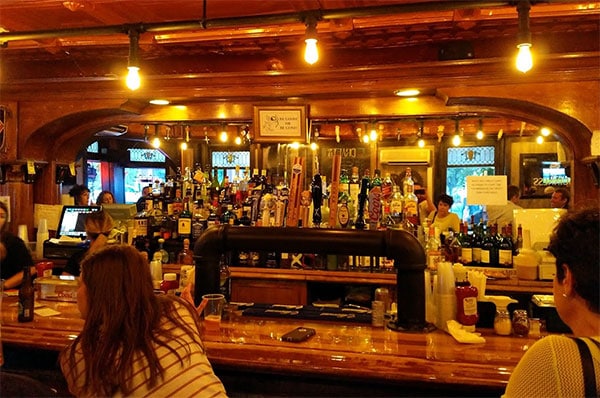 The beautiful old bar at Dimmick Inn has a tv showing sports. The roomy dining room in the back provides a quieter dining experience with a fireplace.
The restaurant is open until 9 pm, and until 8 pm on Sundays. The bar closes at midnight, and pizza is served at the bar until 10 pm.
"The Dimmick Inn has really become our favorite place to dine in Milford Borough. We love the charm that this historic building offers. The quality of the meals and portion sizes really make it a bargain to dine here. The staff is incredible. Everyone you encounter is exceptionally polite, friendly and helpful. Try the braised short ribs or the wood fired pizza. Both are among the best you'll find, anywhere!"