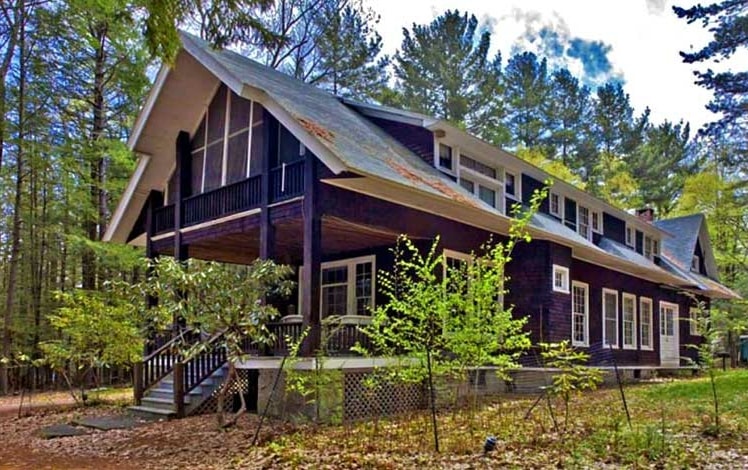 The Historic Watres Lodge
The Historic Watres Lodge is at the heart of the Lacawac Sanctuary. It's a Registered Historic Landmark, classified as an "Adirondack Great Camp." The complex was constructed in 1903 as a summer residence and hunting lodge. Today it hosts 16+ guests in 9 bedrooms with 18 beds and 3 baths.
It's open to guests from April 15 – November 30, and is ideal for family reunions, corporate retreats, weddings, family celebrations, or a summer weekend getaway with family and friends.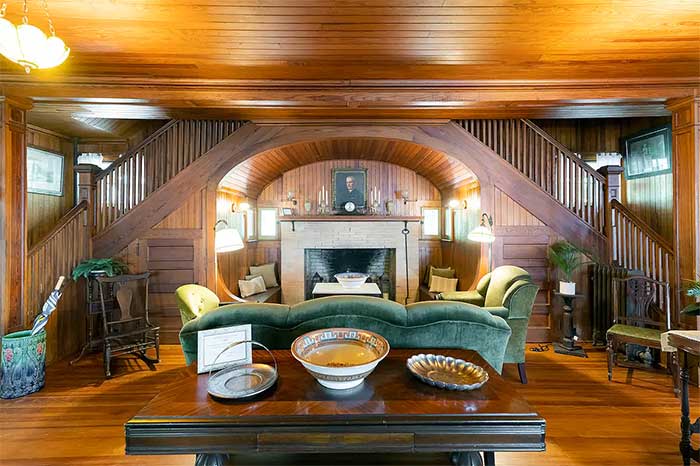 ​The lodge is made of all southern yellow pine including exterior shakes and interior wall, floor, and ceiling treatments. Local oak was used for the trim and exterior features such as railings and columns. It features 13 separate gables!
A large, open sitting porch faces the lake. There's a summer sleeping porch, 3 bathrooms, a large kitchen, a pantry, a walk-in icebox, a seasonal breezeway, a dining room, and a parlor.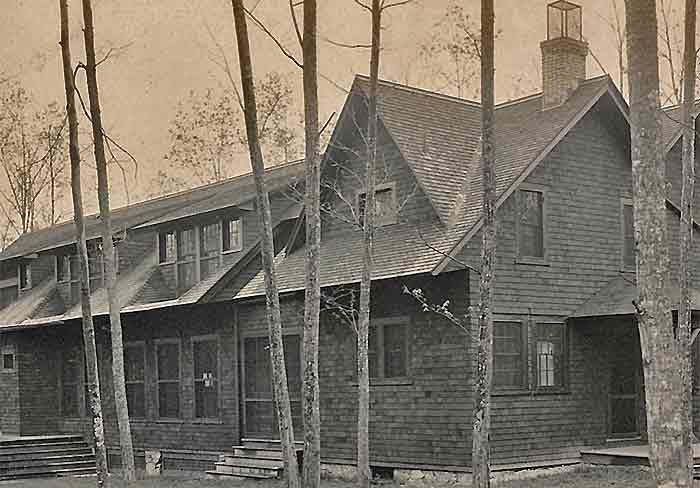 The interior highlights include the Inglenook fireplace surrounded by an expansive double staircase in the parlor. A window wall and door lead outside to the large lake fronting porch. Hatch doors allow passing firewood directly into storage boxes by the fireplace. The expansive dining room – which today can seat over 25 people for dinner – has its own fireplace and built-in oak china cabinets. wal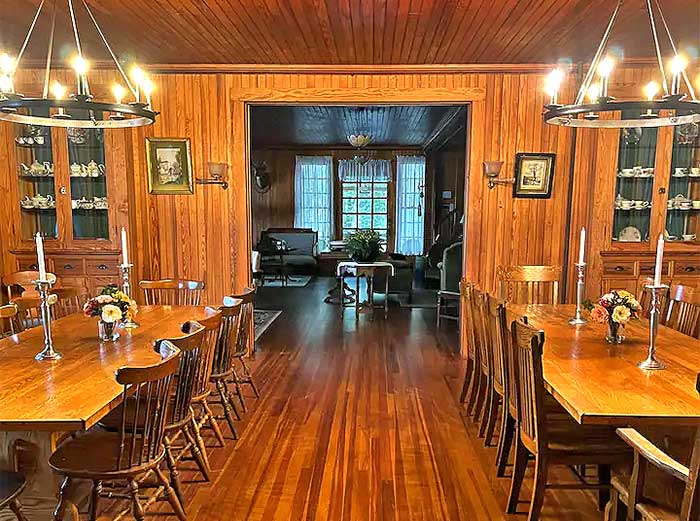 The bisecting breezeway provides cool air in summer between the kitchen and the rest of the house. Off the kitchen is a large pantry with built-in oak cabinets.
The Lodge is at the heart of 550 acres of Lacawac Sanctuary and is close to restaurants, attractions, and recreation. There's boating and swimming on Lake Wallenpaupack, and of course, hiking. You'll love the Lodge because of the historic rustic charm, the coziness, the quietness of staying somewhere historic. Pets are welcome!
"Beautiful place for a family trip! Went with 15 of us and there was more than enough space for us all, and so much to see in the home. Craig was amazing on his responses and help throughout the weekend. I highly recommend."