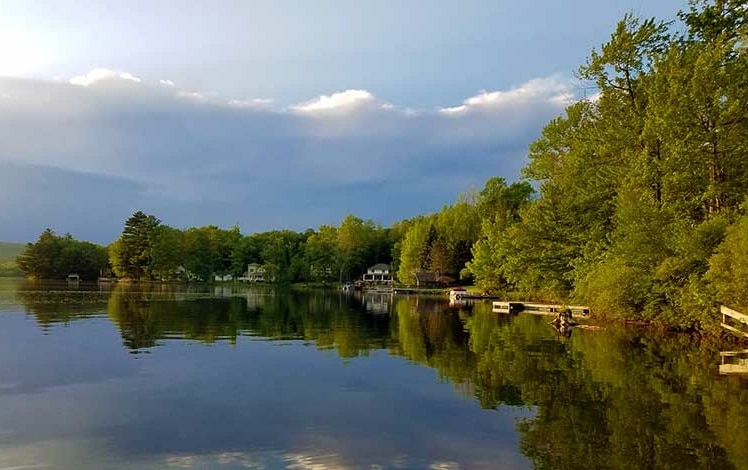 Lake Henry is a 310-acre spring-fed family lake with great fishing and beautiful views. Adjacent to state game lands and water conservation areas, it's the opposite of Lake Wallenpaupack. It has calm water, and trees surround the lake with private residences. Powerboats are allowed, but people mostly use pontoon and fishing boats.
The shoreline consists almost entirely of private residences, but you can rent or launch a boat at a handful of marinas around the shore. You can launch a boat, rent a rowboat, enjoy a lakeside picnic or cast a line for bass, bluegill, and several other game fish species.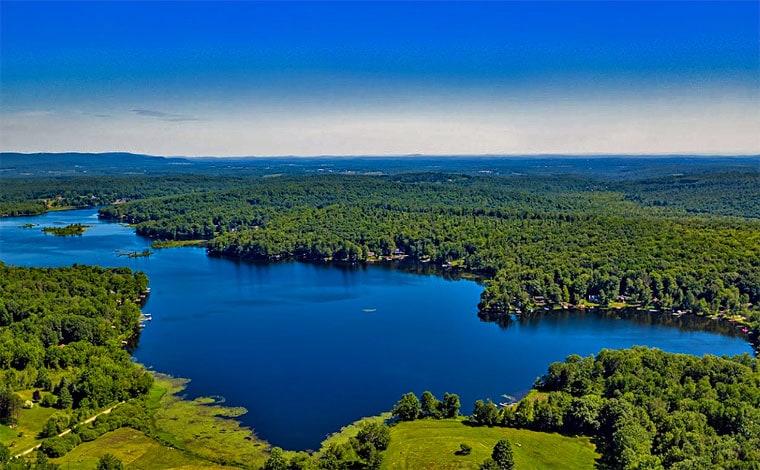 It's primarily an all-sports lake. It is the second-largest lake in the county, second only to Lake Wallenpaupack. Many homes have existed along the shoreline nearly since the original pond was first dammed to create the lake. Lakelubbers enjoy swimming, powerboating, water skiing, tubing, pontooning, canoeing, and kayaking along the four miles of shoreline. This variety of depths and underwater structure makes the lake prime ground for fishermen to pursue smallmouth bass, largemouth bass, pickerel, perch, catfish, crappie, bluegills, and sunfish.
Find your Lake Henry vacation rental at Airbnb, or stay at Clayton Park RV Escape.