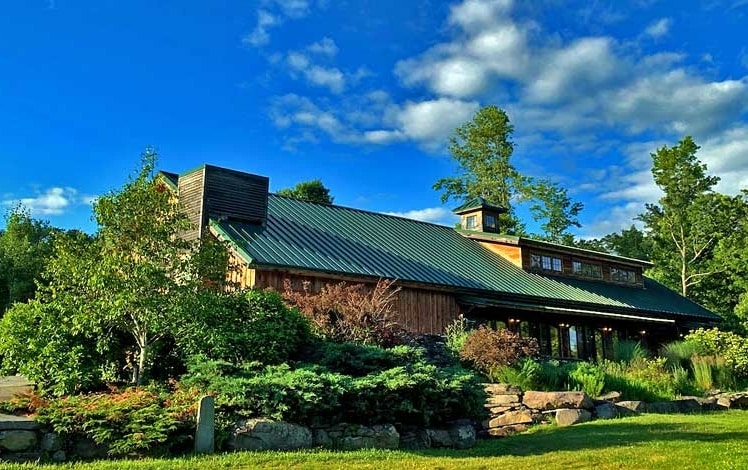 The Barn at Boyds Mills has cabins nestled among the trees, a lodge at the top of a small hill, and a beautifully restored modern barn space at the center of it all. It's the perfect place for your personal retreat, group retreat, or event.
A personal retreat at the Barn and Retreat Center at Boyds Mills will give you the time and space you need to accomplish your goals. Every accommodation option includes a personal workspace. It's a great space for writers, business people, creatives, and anyone else who needs a focused yet relaxing retreat in a beautiful Pocono setting.
The Barn at Boyds Mills is tucked away in the scenic Upper Delaware River Valley. It's surrounded by a 1,300-acre forest, situated just a stone's throw from Calkins Creek. Boyds Mills is just a short drive from Honesdale, and from Narrowsburg and Callicoon in New York.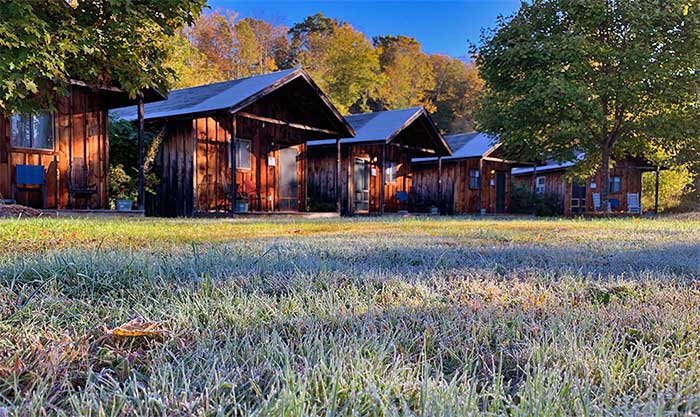 The Barn at Boyds Mills is dedicated to providing intimate and inspiring retreats. Whether you're planning for a small or large group or are just looking for a personal trip and some time away, choose accommodation with a personal workspace included. Boyds Mills is perfect for both focus and relaxation time.
The property is rich in family history, and a wonderful place that feeds the mind, body, and soul. It's tucked in the northern-most terrain of the Pocono Mountains, situated a couple of hours away from NYC and Philadelphia.
If you're on a deadline and looking for a space to focus, you've found it. If you need a change of pace to spark creativity and passion, it's here. If you need a break from distractions to reflect or get some work done, this is your place.
You're just 15 miles from the Catskill's Bethel Woods Center for the Arts, the site of the 1969 Woodstock festival, where you can catch live shows, food festivals, and visit the museum.