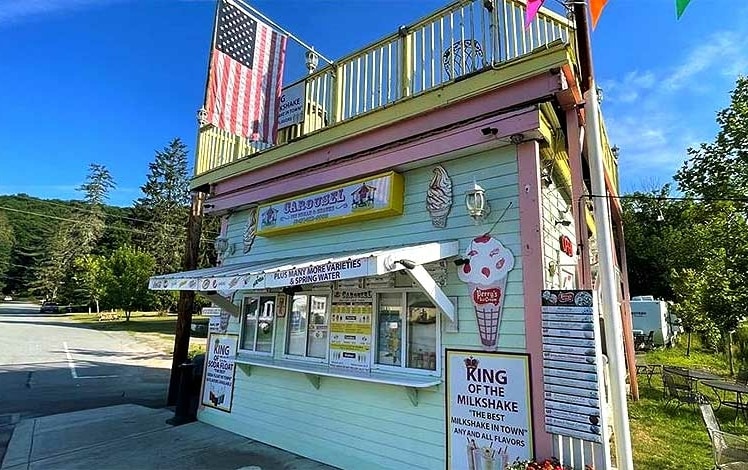 Carousel Ice Cream is a tiny roadside ice cream shack offering soft or hard ice cream, sundaes, shakes, a banana split, and more. Get it to-go or enjoy at a table in the side yard or on the roof.
The highlight is their crazy roof deck. Grab a cone and bring it up top and enjoy what is a terrific view.
It seems to be for sale as of 2022. Maybe move to the country and give it a go?