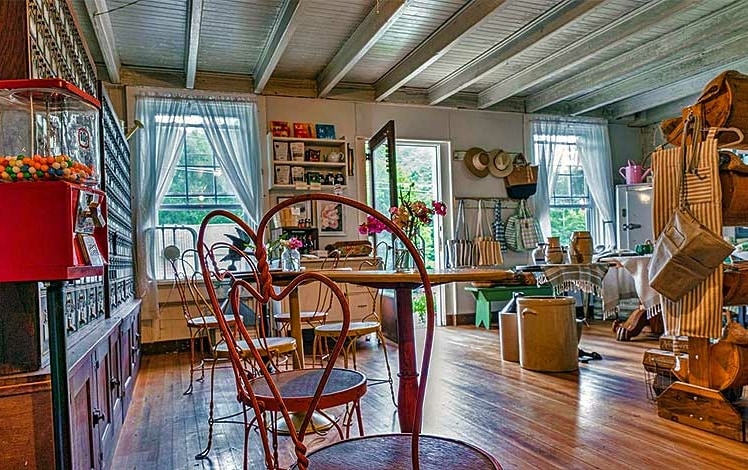 Gardner and Co General Store
Gardner and Co General Store is a lovely 1850s store that features many local artisans, vintage finds, and gifts. Learn a little about area history while enjoying some locally made ice cream.
Hortonville's a tiny town of 218 (is that even a town?) that's 2 miles outside of Callicoon. Just kidding, it's a town. Here's the store: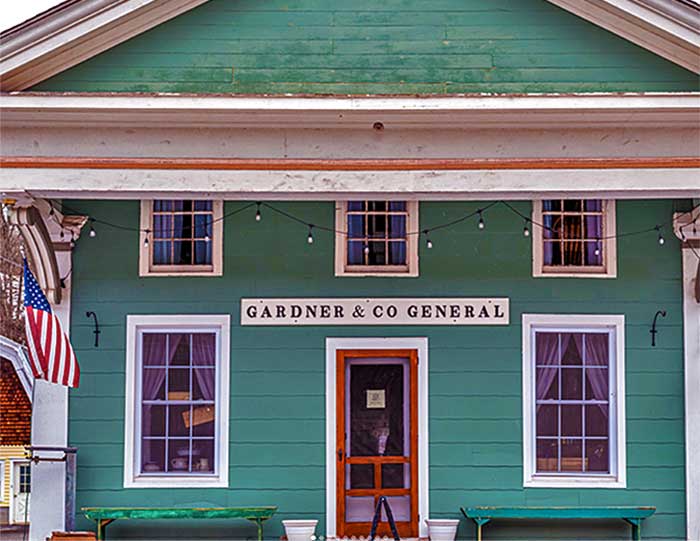 They sell soaps from Buck Brook Alpacas, maple syrup from local Red Bud Maple, Lavender Vanilla Chia Tea from Farmers Lavender Co in Texas, sweet, savory and spicy jams, marmalades and condiments from Vermont's Blake Hill Preserves, wooden Ukrainian toys, and just tons of stuff that's local or from far away. Offerings vary!
In summer you might find organic vegetables and fresh-cut flowers.
Winter hours are Friday 11-4, Saturday 11-5, and Sunday 11-4. No phone number, so go to their site and fill out a form to make contact.