Memorytown specializes in your relaxation and enjoyment in pure country form. Memorytown Lakeside Inn & Cottages is a rustic, country-style, very spacious venue that allows you to immerse yourself in nature.
This hidden gem of the Poconos offers cozy and charming cottages, hotel suites, and cabins. With a variety of room styles as well as tent glamping for the adventurers, there's a space for everyone. Disconnect from the fast-paced life and enjoy the Poconos as you breathe in the fresh air and relax.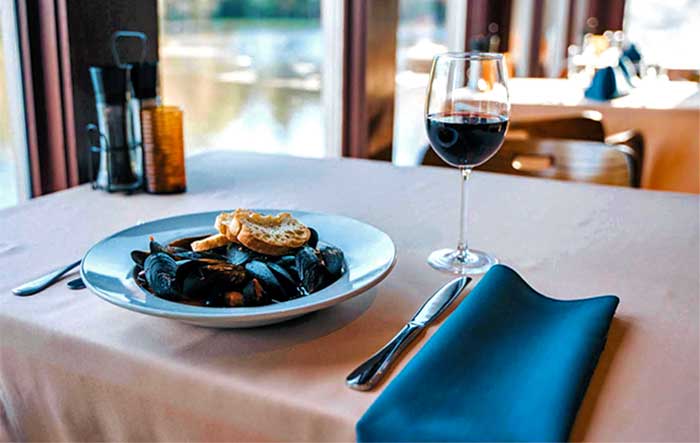 While on-premises, dine in (or out) at the newly renovated restaurant and bar, The Water's Edge. With a top-notch view of the lake and a rustic, warm fireplace, there's a perfect seat anywhere in the establishment. Fresh American cuisine is prepared by an award-winning executive chef with items like Maple Leaf Farms duck breast, Prince Edward Isle mussels, North Atlantic salmon, and tender, perfectly marbleized center cut Filet Mignon.
It's just a few minutes drive to Mount Airy Casino.
Memorytown also offers ATV Tours on-premises with nearby activities such as ax throwing and horseback riding. They are located only a few minutes from Mount Airy Casino, Camelback, Kalahari, and the Premium Outlets.
Memorytown offers a gorgeous rustic and elegant event venue with renovated, upscale barns, an apple orchard, a vintage wine cellar, event tent, kissing bridge, and beautiful grounds.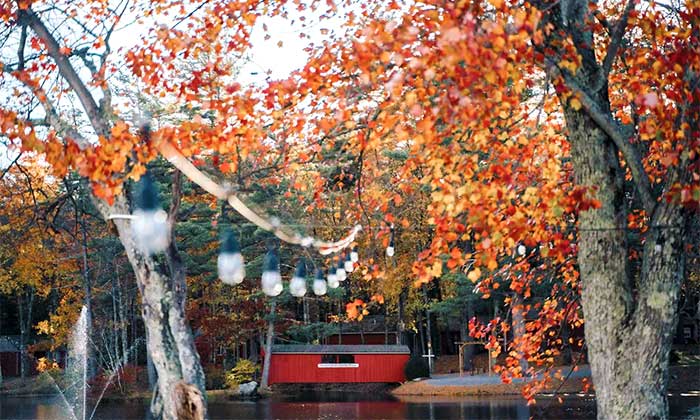 "What a lovely place to step back from tension and worry and simply take time for you. The rooms are tasteful and well maintained. The staff is responsive and friendly without being intrusive. The grounds are a wonder of nature. It is well placed for a bit of adventure, shopping, or casino excitement. Fishing? Bocce? Horseshoes? Archery? You got it. Did I mention Kevin, the social director, and his famous "Beer and Cheese Hike"? A simple, not-to-be-missed tour of the lesser-visited areas of the property. It's supposed to be a hike but it's really just laughs and fellowship. We've already booked a room for next year. Well done Memorytown! You have recreated long-lost relaxation."