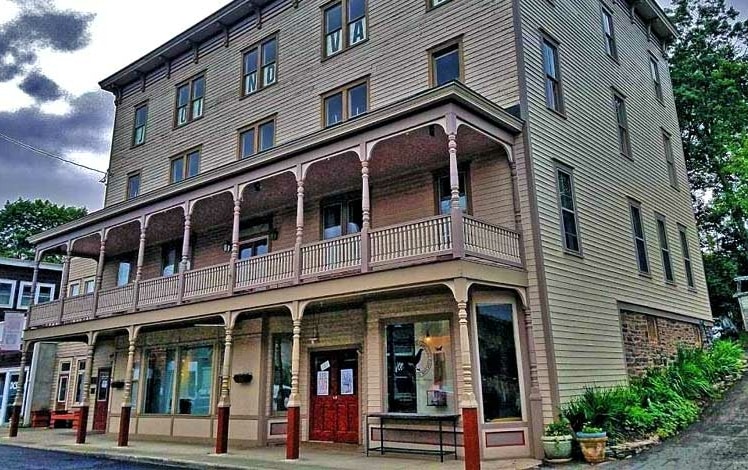 Delaware Valley Arts Alliance
Delaware Valley Arts Alliance, or DVAA, is your artistic home in the Upper Delaware Valley.
DVAA gives artists platforms to share their voices in their galleries, on their stages, and at their festivals. They fund local creatives and cultural organizations through their role as the Arts Council of Sullivan County.
Their venues are all located in the tiny town of Narrowsburg. There is the Elaine Giguere Arts Center on 37 Main Street, the Tusten Theatre on 210 Bridge Street, and The Shop at DVAA on 41 Main Street.
They also run The Big Eddy Film Festival, the Narrowsburg Riverfest, and The Deep Eddy Literary Fest.
Admission to the DVAA's Loft and Alliance galleries is free to all. They have special performances at the Elaine Giguere Arts Center and the Tusten Theatre, and it's best to check current schedules to see what's happening and to purchase tickets.
"A wonderful art gallery of the Upper Delaware region with both ground floor and second-floor exhibit spaces and a great little gift shop with locally made gifts."