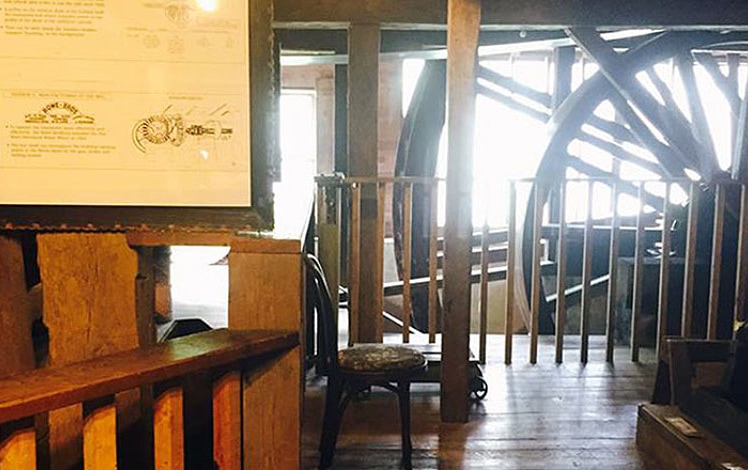 The Jervis Gordon Grist Mill is housed in a historic district of Milford made up of three buildings known as The Upper Mill. The free self-guided tour will let you see how a grist mill worked; the building contains one of the only turning waterwheels in Pennsylvania.
The Upper Mill originally served as a hub to local tradesmen with its wood and metal shops, blacksmith, and grist mill. Today it is home to a country store, a café/bakery, and a restaurant. It is currently listed on the National Register of Historic Places and serves to give a glimpse into a bygone staple of American life.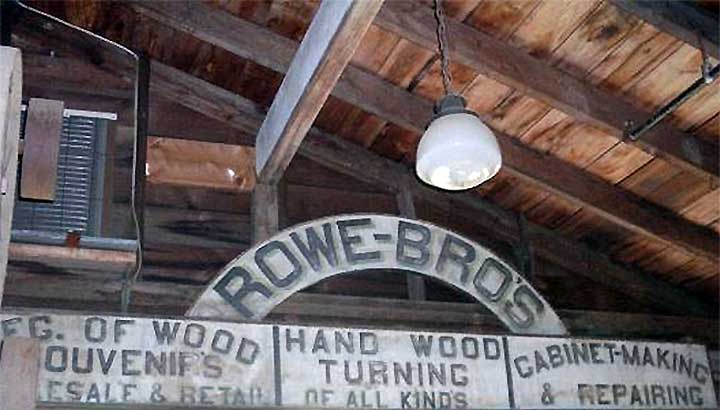 The buildings are a late-19th-century grist mill, blacksmith complex, and the miller's house. The grist mill makes a great backdrop for a meal, a cocktail, or live music. It's visible through the glass wall of the Waterwheel Cafe.
Great naming failures of the 20th century, part 1,000: The Upper Mill, the Jervis Gordon Grist Mill Historic District, or the Historic Mill, it's all good. It's all the same place, and it's a great stop.