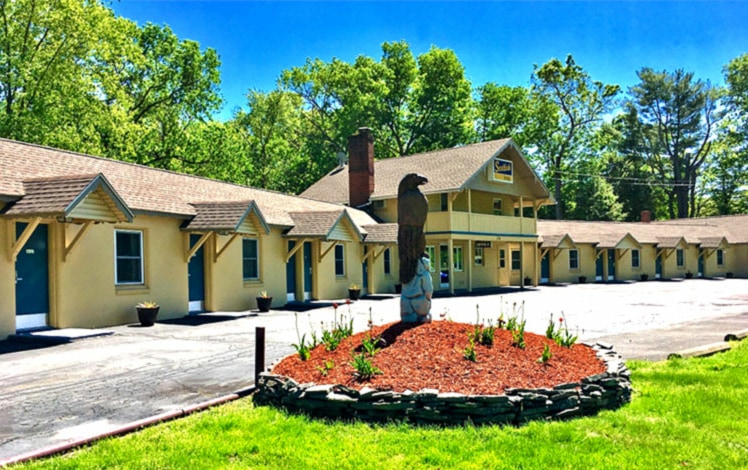 Scottish Inns Milford is a down-to-earth roadside budget motel, part of the Scottish Inns hotel chain. This motel is beside Interstate 84 and Route 6, and is a 7-minute drive northeast of Milford.
18 air-conditioned rooms have refrigerators, microwaves, flat-screen televisions with cable, and Wifi. Private bathrooms with shower/tub combinations. Conveniences include desks and coffee/tea makers. Guests call it clean, comfortable, and affordable. Kids stay free in adults' rooms.
The motel is a great jumping-off point to ski areas, rafting, canoeing, and hiking, as well as to George W. Childs Recreation Site in the Delaware Water Gap National Recreation Area. As a bonus, the motel is just feet from the fantastically good Village Diner.
"Our stay at Scottish Inns Milford was excellent. We stayed here by chance while passing through Milford. The owner is extremely attentive and friendly, she made our time here very welcoming. Our room was clean, comfortable, and affordable. The air conditioner worked well on a hot night. This place is cute and has character – I love roadside motels and this checked all of our boxes. We will definitely be staying here next time we're in Milford!"