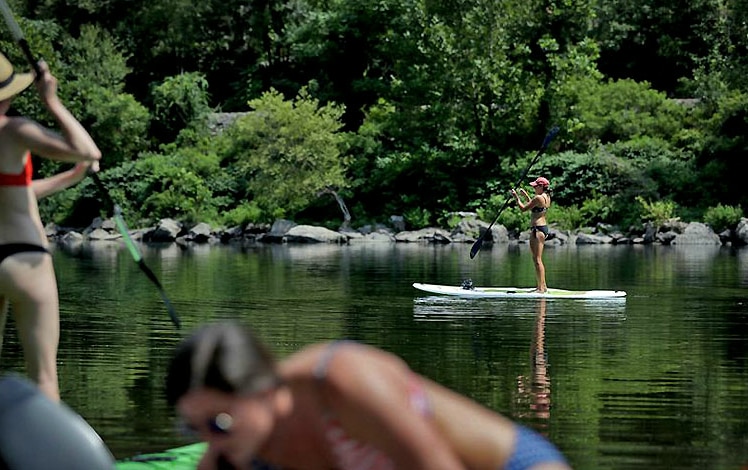 Milford Beach, at the northern end of the DWGNRA, is one of 3 places to swim in the Delaware Water Gap Recreational Area. The other two are Smithfield Beach, at the southern end of the DWGNRA, and Turtle Beach, on the New Jersey side of the park.
(Shout out to New Jersey! We haven't linked it because, frankly, this site is about Pennsylvania's Pocono Mountains, which is a big area, and we have to draw the line somewhere. Meanwhile, New Jersey, Taylor Ham, amirigh?)
Milford Beach offers picnic areas, a pavilion, restrooms, a boat launch, a canoe launch. The grassy beach is the northern terminus the Joseph M. McDade Recreational Trail.
Best for launching your boat or canoe, a quick dip, and a picnic. The kids, of course, will love it.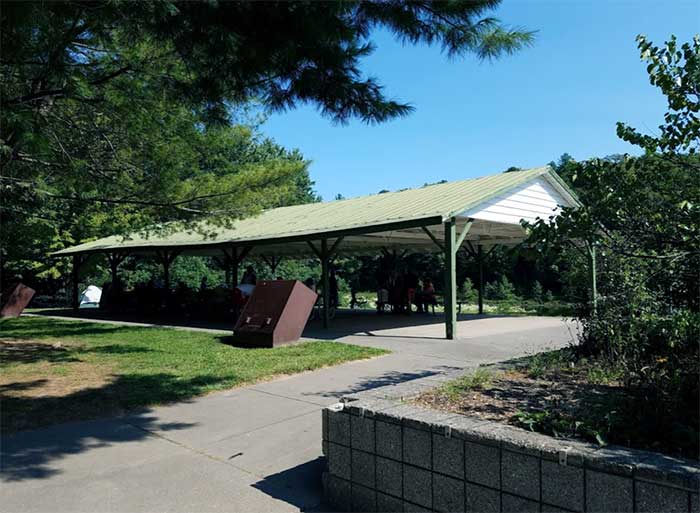 You must bring your own grill. The picnic area is lovely, and grilling is allowed, but grills are not supplied.
Milford Beach is open year-round, so October swimmers and polar bears are in luck, but lifeguards are only there during the summer season. A small admission fee is charged by the carload from April through October. If you're walking in, pay a buck per head. Pets are not allowed on the beach from Memorial Day to Labor Day.
No fee is charged for those who are dropping off or picking up people from the river access ramps and those walking through Smithfield Beach on McDade Recreational Trail.