Myer Country Motel in lovely Milford provides affordably priced cottages on four acres with blue spruce and white pine trees lining the courtyard of this family-run vacation spot
The modest but comfortable rooms offer mini-fridges, WiFi, and cable TV. There are private cabins available; one offers a kitchen.
Great for a nature vacation of hiking, fishing, boating, swimming, and more. Myer Country Motel is just miles from Raymondskill Falls and the Delaware Water Gap National Recreation Area.
"This is a hidden gem. Clean and comfortable very well kept and affordable with individual cottages. Owners are very nice and go out of their way to make you feel comfortable. Definitely will stop again."– Robert McLaughlin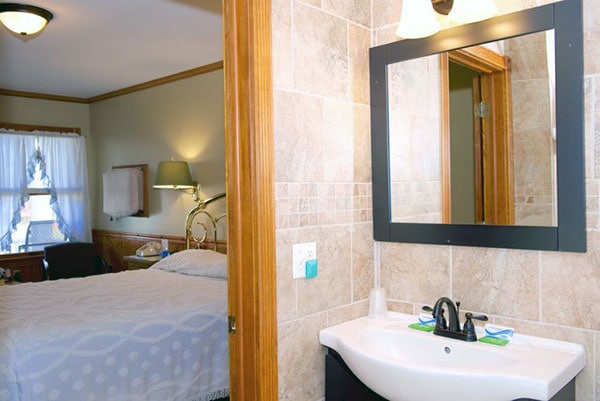 The Myer Country Motel was established in 1945 by Ralph and Matilda Myer. Ralph remarried in 1952 to Audubon Winfield and they together continued to run the motel well into their 80's until their daughter, Audubon Cox, took over in 1975. Many people comment that this is their "home away from home". In June 1995 the third generation took over to continue the family business. Today you'll find the same warm, country friendliness that has set them apart for over 68 years.