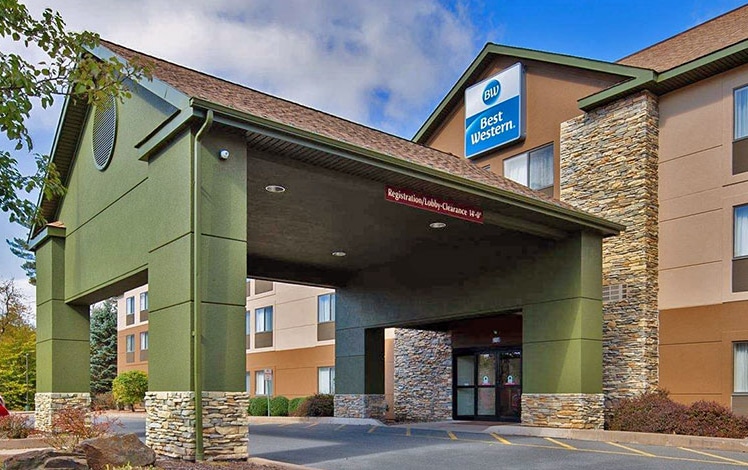 Best Western Inn at Blakeslee
Best Western Inn Blakeslee is a recently remodeled hotel has 85 rooms including jacuzzi room and suites. Close to Jack Frost and Big Boulder ski areas, the Thomas Darling Preserve, and the Austin T. Blakeslee Natural Area.
Given that there are not many places to stay in the Blakeslee area, it's a pretty good deal for your vacation. They've got a heated indoor pool and a sauna, and the hot continental breakfast buffet is free.