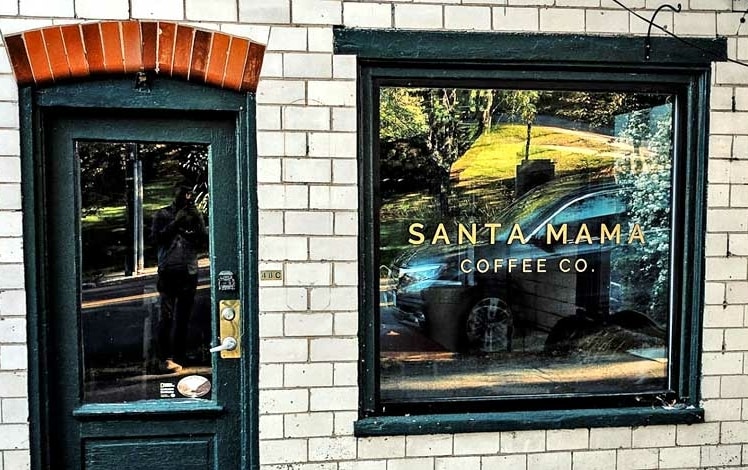 Santa Mama Coffee is a shop you can pop into on Saturday and Sunday between 9 am and 2 pm on weekends from spring to fall when they're serving brewed coffee, espresso, espresso-based drinks, and cold brew, along with retail bags of their fresh roasted beans.
"Between their unpretentious house-roasted beans and the pop-up cafés they host on weekends in their minimalist roastery just off the Appalachian Trail, prodigal Delaware Water Gapper Daniel Bickart's spot with wife/partner Betsi may be the pinnacle of bespoke 2021 cool."– Philly Magazine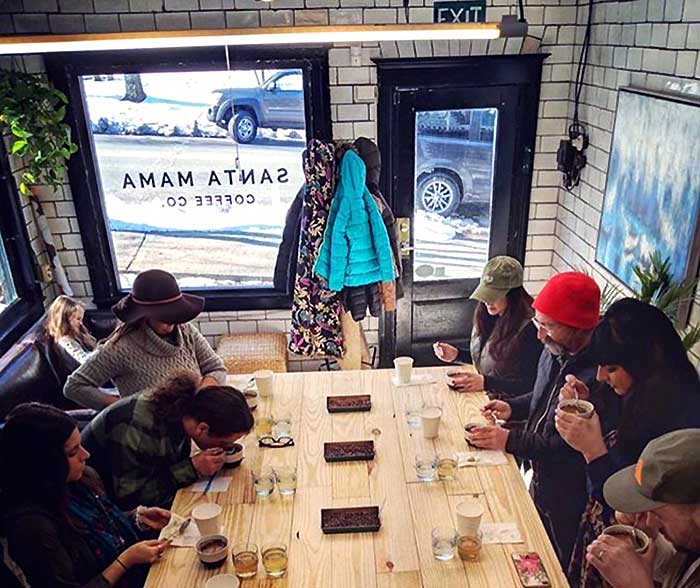 Coffee roasting is art at Santa Mama Coffee Co. They obtain their beans from around the world and roast them at their shop in Delaware Water Gap. It's the perfect blend of the world's finest coffee and that local, small-town touch.
They sell organic and fair trade products. You can also try their coffee by the cup or by the bag at their sister business, Café Duet in Stroudsburg.
"My local destination for high quality beans. Not a bad hangout on a Saturday morning, especially before and after a hike on the Appalachian Trail. It's within walking distance. Staff is knowledgable and hospitable."
Roasted in Delaware Water Gap, the coffee is a wonderful thing to take home. You can also buy their very good coffee online.