The Neon Croissant makes absolutely gorgeous baked goods. They sell good coffee, too. Mostly take-out, but you can grab a table inside.
As of 2023, they're open from spring thru Thanksgiving. Might be open for Christmas and New Year's, so give 'em a call!
With a name like The Neon Croissant, this bakery shop on Main Street is irresistible when breakfast rolls around. Sweet starters are readily available here, with everything from salted chocolate chip cookies to cronuts on the menu. Whatever you do, don't leave without ordering one of the namesake croissants. They're likely the largest you've ever seen, and the chocolate rendition will leave you dreaming about all those buttery layers for the rest of the day.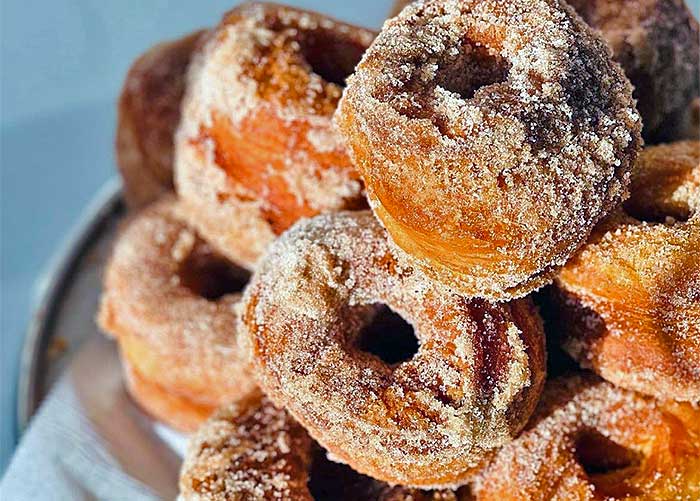 Stop into their wonderful breakfast and lunch restaurant, The Walk In, just across the street.
"The Neon Croissant is an adorable little place we just happened to find on our way home. As soon as you walk in you are hit with the amazing aroma of butter and all the baked goods. It was like heaven! We bought a bunch of different items and each one was absolutely delicious. It was only 2 days ago that we went and I've already told everyone about it. We will definitely be back."