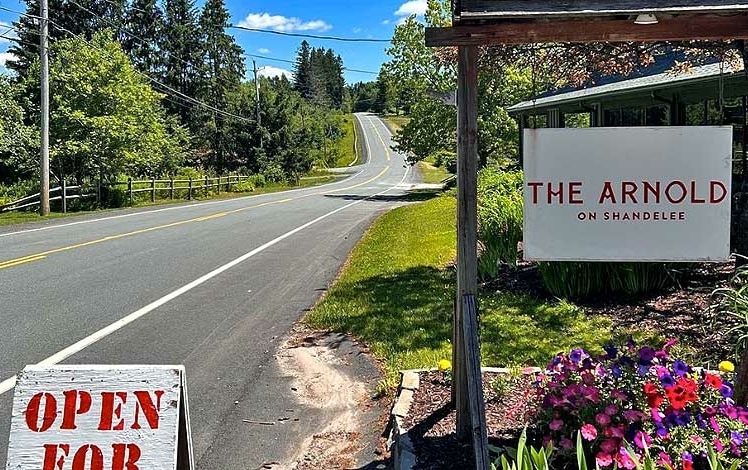 The Arnold House has sixteen guest rooms situated across four buildings on the property: The Main Building, The Garden House, Shandelee Post, and Bobbie's Farmhouse. The rooms are designed to be warm and inviting.
In The Arnold House Main Building, there are 9 rooms on the second floor with either twin, queen, or king beds. In the tranquil Garden House, there are three rooms available: a large split-level suite, perfect for a family with children, and two studios with king beds. The Shandelee Post Building is located across the street from The Arnold House Main Building and features the Shandelee Post Loft, Shandelee Post Studio, and Shandelee Post Suite. The latest addition, Bobbie's Farmhouse, is a 3 bedroom, 2 three bathroom home across from the Main Inn.
The Arnold House invites you to Bring Fido! They provide a dog bed for your pup, food bowls, and treats!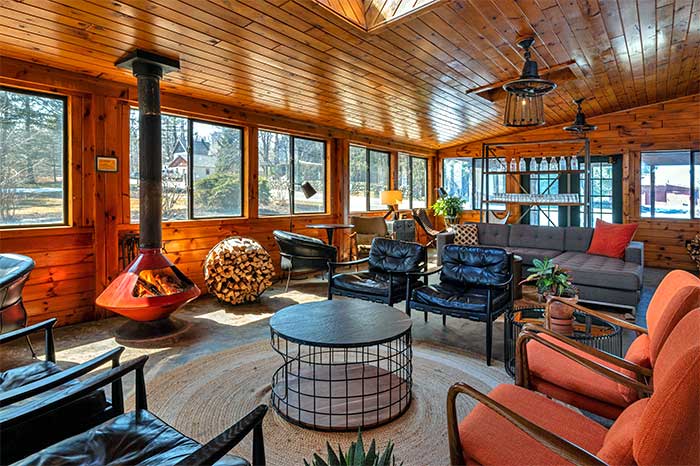 All feature either natural cork or original wood floors, antique furniture, and vintage fixtures. Cozy down duvet bedding, Sferra towels and bathrobes, and an uncluttered design make these rooms an easy place to wind down.
All rooms include complimentary breakfast, high-speed free WiFi, multiple guest common areas and wood stoves, the Barn & Greenhouse and gardens, lots of outdoor seating, private hiking trails, and more. Picnic lunches and snack packs are also available for purchase.
The Arnold House Tavern is their full service tavern and bar with delicious food.