The Kitchen Table Cafe buys their ingredients from local farmers and then prepares lovely foods. Everything is made in-house with love! Drinks are lots of coffee drinks, bubble tea, SAKU beetroot/matcha, a chai latte, a matcha latte, and assorted teas.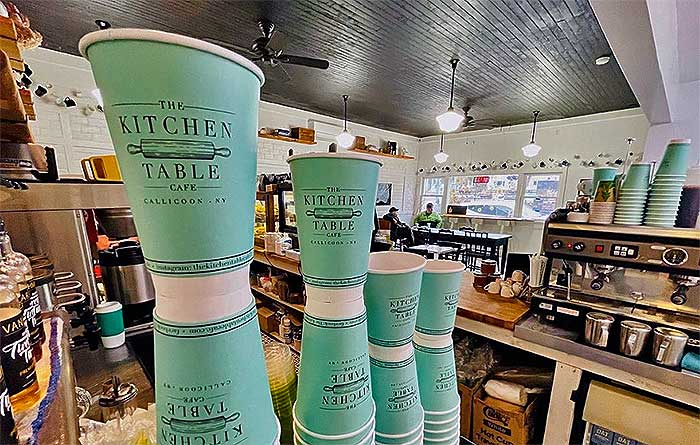 Breakfast consists of egg sandwiches, bagels, and croissants, Lunch includes a BTT, a chicken salad sandwich, a couple of grilled cheese sandwiches, a veggie wrap, and a deviled egg salad sandwich.
The bakery part includes cookies, scones, oatmeal cream pies, and sometimes a surprise of the day.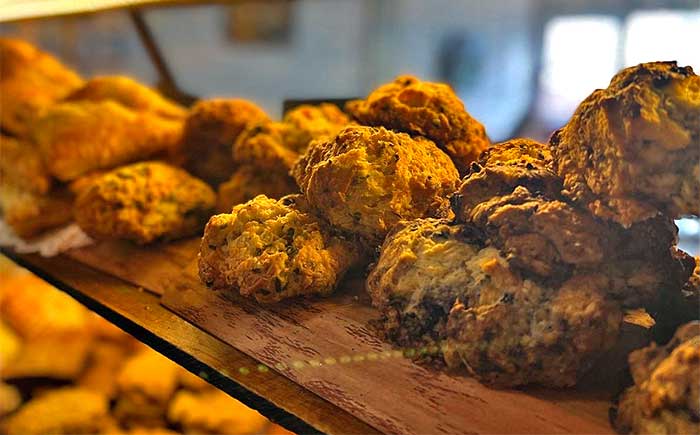 "Best croissants and bagels! Had them each morning on our recent visit. Addicted! Wish we brought some home. Even had the croissant toasted as egg sandwich. Unreal. Patient staff and very nice environment. Can't wait to return!"