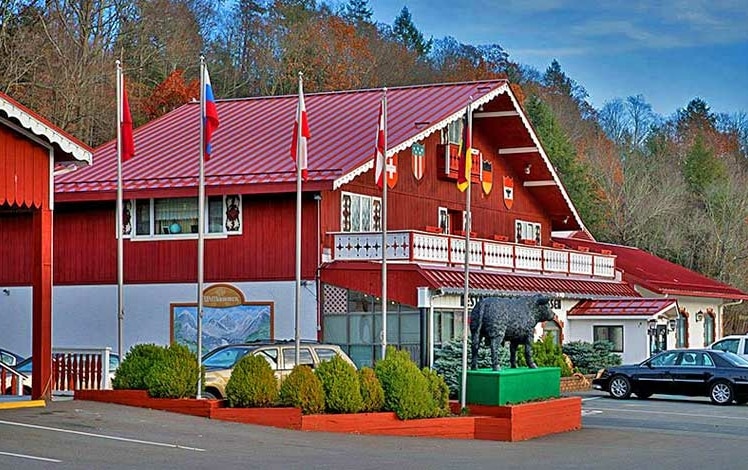 The Alpine Wurst and Meat House offers classic German fare and imported draft beer served in relaxed surrounds in a chalet-style building. Their deli is dedicated to the preservation of German foods and traditions. They make 80 varieties of wursts and sausages. Their market is terrific.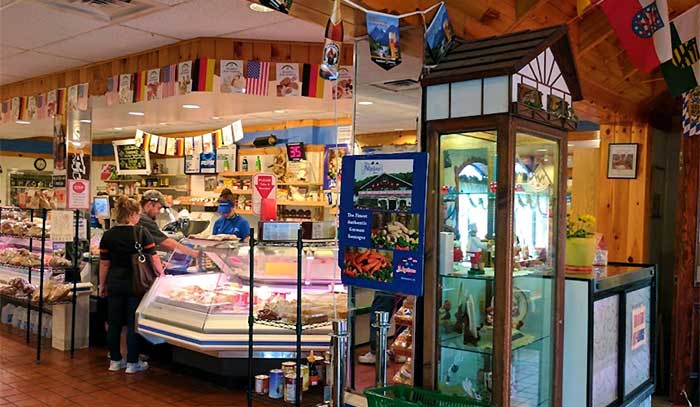 Their three on-site smokehouses assure you the best authentic smoky flavor, while providing the best quality sausages produced with the utmost care and attention. The Alpine's line of homemade sausages, including 4 varieties of Bratwurst, Knockwurst, Weisswurst, Krainerwurst and sausages are just some of the products. Keilbasa is a popular item: choose from Beef, Polish and Hungarian Keilbasas in several varieties.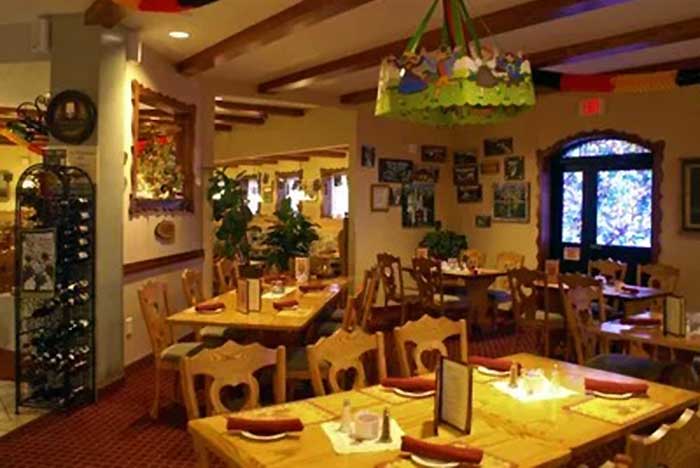 They have manufactured of German sausages, frankfurters, smoked hams, Kassler Rippchen, cold cuts and meats for over forty-four years. You can order online for delivery here.
As of 2022, the restaurant is closed. We're waiting for news of a re-opening. No worries, the store is still open, or you can order online!
All salads are house-made and fresh. German potato salad, with or without their own bacon, smoked trout filet salad, macaroni salad, coleslaw and much more. They carry Mom & Pop's Pierogies, Calkins Creamery cheeses, spaetzle, German dry goods, Beach Lake Bakery breads, Lithuanian breads, mustards, Ritter Sport chocolates, local honey and much more.