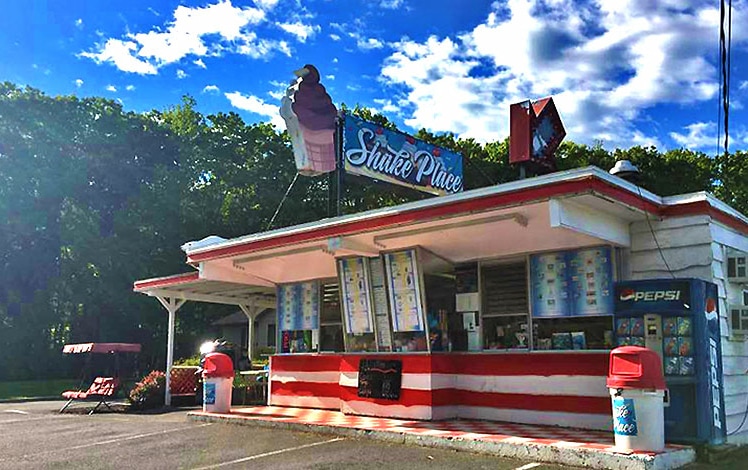 That Shake Place has been a local landmark on Rt. 348 in Mt. Cobb since 1968. Soft serve and Hershey's hard Ice Cream = Old time ambiance and great food.
Cute roadside drive-in with chicken tenders, onion rings, hot dogs, and other hot foods.
They offer a wide variety of ice creams, malted milk shakes, sundaes, and food in season from late April through the end of summer. Bring your furry friend and get a doggie bowl topped with a bone.