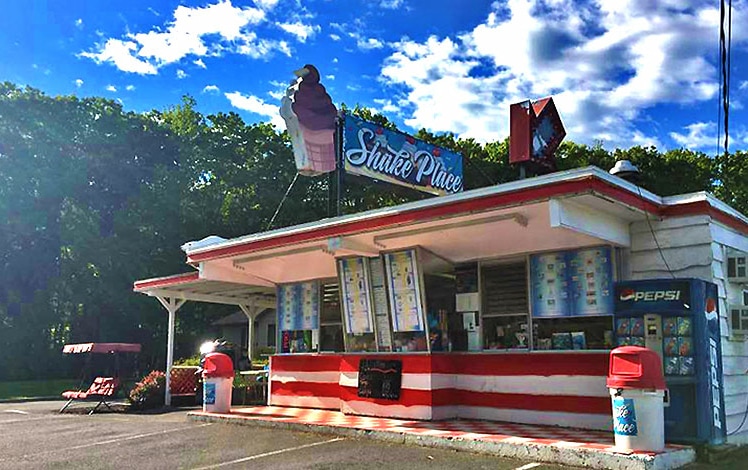 That Shake Place has been a local landmark on Rt. 348 in Mt. Cobb since 1968. Soft serve and Hershey's hard Ice Cream = old time ambiance and great food.
Cute roadside drive-in with chicken tenders, onion rings, hot dogs, and other hot foods.
"We've been going here for years and love the icecream and the girls that work here are sweet and hard working… even when they get super busy like they usually are because it's such a great place to stop and grab a bite to eat or some ice cream or frozen yogurt!"
They offer a wide variety of ice creams, malted milk shakes, sundaes, and food in season from late April through the end of summer. Bring your furry friend and get a doggie bowl topped with a bone.
"Quick stop for ice cream after Claws n Paws. Delicious and great service. This has been one of my favorite places for ice cream for many years."