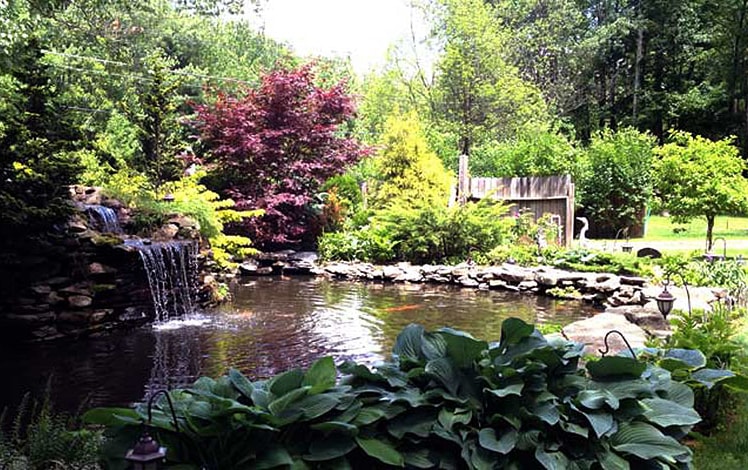 Three Pines Campground is a small 60-site RV seasonal rental campground in the woods on Mocatek Lake, 5 minutes by caar from Lake Wallenpaupack. it specializes in seasonal camping.
Three Pines Campground is a friendly and relaxing place to spend a day, weekend, or an entire season.
It's nestled in the woods beside a peaceful little lake. It's got bathrooms, hot showers, fire rings, picnic tables, and laundry facilities. There's a fishing dock on 9-acre Mocatek Lake. The rec room has cable TV. You can also rent cable and Wifi for your site.
One special feature is the beautiful koi pond and waterfall. This pond is home to over thirty-five colorful Japanese Koi ranging in size from 10″ to 2 1/2′ long. The natural beauty and the peaceful sound of the waterfalls are the focal points for guests to enjoy picnics, fireside chats, or just some simple pond sitting.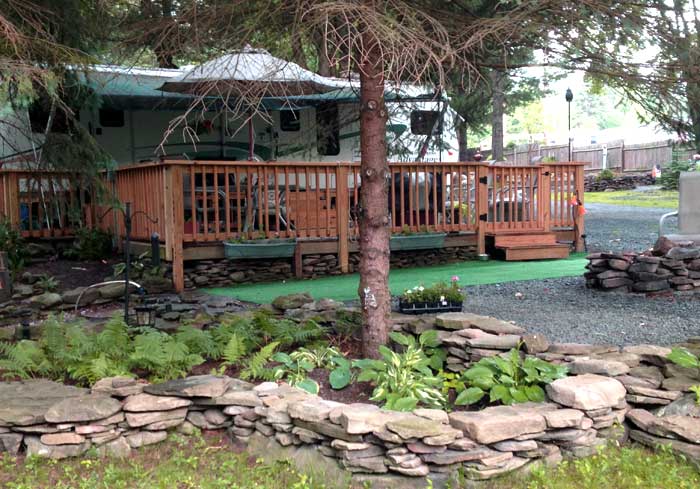 "My son Chris, his wife Jess, son Jio, and daughter Bella go up to their RV stationed in that campground throughout the summer months. They have a great time grilling and on boat outings. It's a wonderful place and the neighbors and owners are also kind and caring. We love this place!"