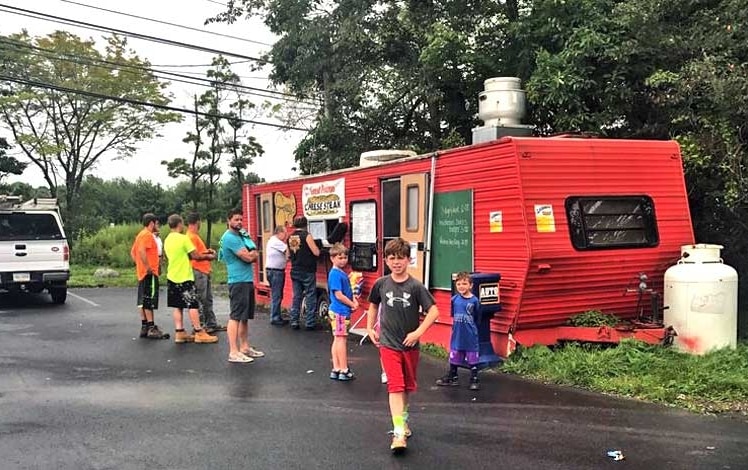 When is a food truck not a food truck? When it's Sherry's Place, and it's actually a walk-up window in a little red trailer parked in a Salvation Army parking lot in Pocono Summit. Fear not, intrepid vacation food adventurers – Sherry's is a real find.
Sherry's is open all year, but it's weather dependent. That is, they won't be open during a cold snap or blizzard. :)
(Don't mention that it's a real find to the locals in line with you. They've already found it. Just say it's really great.)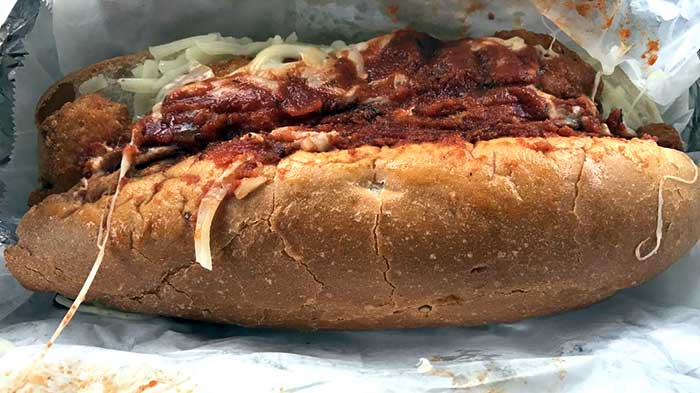 To start with, this tiny trailer churns out hot dogs, chili dogs, chili cheese dogs, burgers and cheeseburgers, chicken parm, meatball parm, and sausage, peppers, and onions heroes, and even a chicken basket with fries.
Speaking of fries, chili-cheese fries are on the menu. Sherry's Place has got dessert, too – in the form of – you guessed it! Funnel cake fries. Coke and Pepsi in cans are available along with bottled water. Ice cream cones and bars will cool you down during summer.
Prices are ridiculously cheap, and people have been raving about the food for years.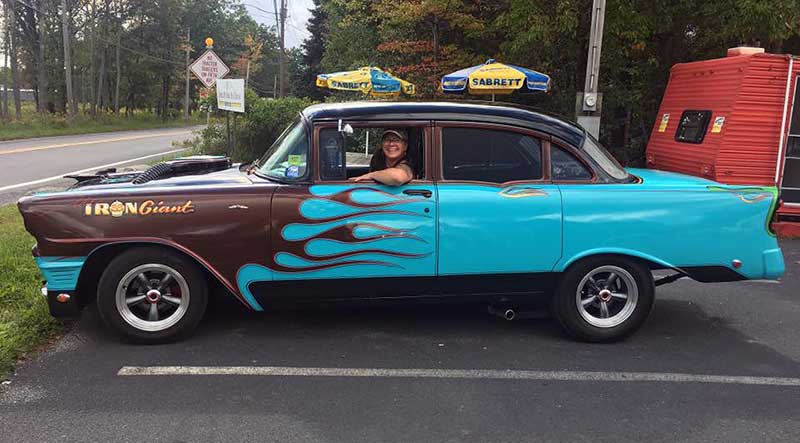 Eat in your car in the parking lot, take the food back to wherever you came from, or snag one of the two picnic tables under a Sabrett's umbrella. If you do choose to stay, you'll be surrounded by trees and sky.