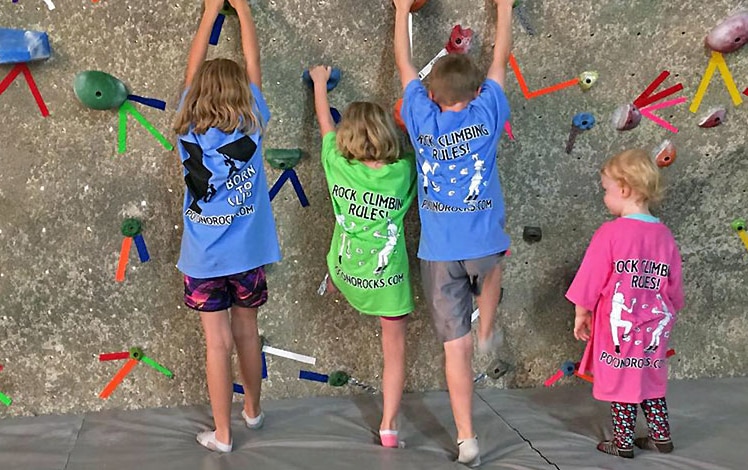 Pocono Rocks
Pocono Rocks features bounce houses, climbing walls, and a Ninja Warrior obstacle course with a welcoming small-business vibe. Good for toddlers and little kids (and their parents, too)!
It's warm and inviting with friendly staff and pretty good food. They've got a nice little snack bar with a seating area. Breakfast, soups, sandwiches, burgers, baked goods, and coffee and cappuccino. There's also talk that they have a great Cubano sandwich!
"Friendly attentive staff, yummy hot drinks on a rainy day, kids get busy and parents get peace of mind while chatting and watching them play safely. Reasonable price, can't ask for more! Thanks for lighting up our day!"

"Staff is super friendly. Large enough place with things for young kids to enjoy, but small enough that you don't have to worry about losing them, and you can relax. Delicious food at the cafe. All around wonderful experience. We went with a group of 4 families all with young children and it was perfect."
Next up for more fun with the kids? Pocono Rocks is just 7 miles to the east of 940 Golf 'n Fun in Pocono Lake.