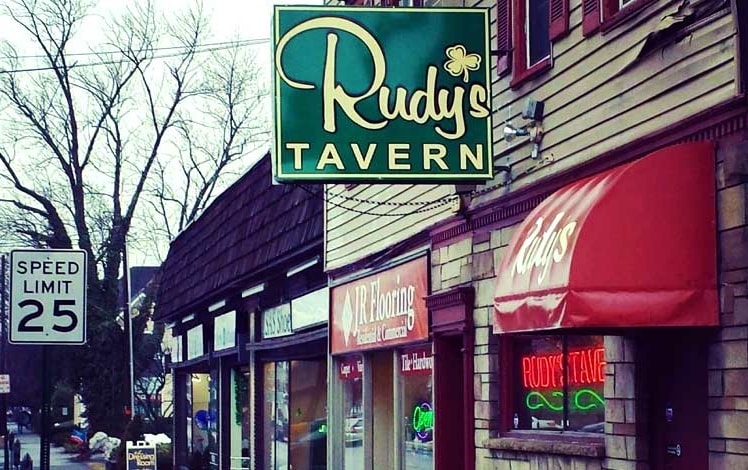 Rudy's Tavern is a local town fave, and the new version of what it was – a shot and beer place for the locals. With a history that stretches back to the early 1900s, Rudy's Tavern brings the comforts of a neighborhood bar to East Stroudsburg.
Dark wood walls, checkered tile floors, classic arcade games, and hometown feel make Rudy's Tavern the perfect spot to watch a game, celebrate with friends and family, or just kick back and enjoy happy hour.
Sadly, their slogan seems to be "Helping Ugly People Have Sex Since 1933!" They've got beer on tap and in bottles. Lots of live music.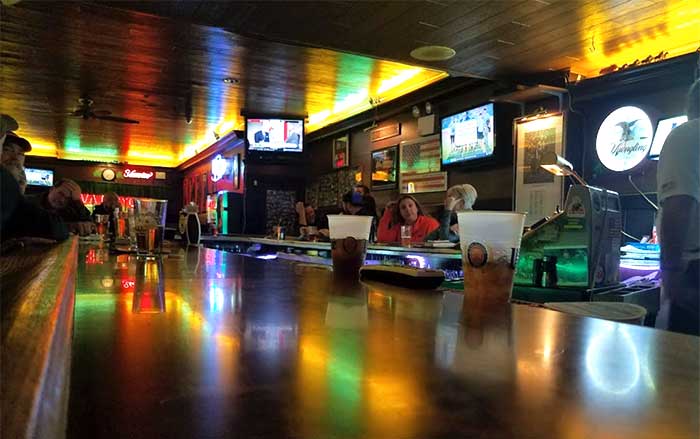 They serve food which includes a liverwurst sandwich, so that's not the new version. They also serve cheesesteaks, grilled ham & cheese, and a little hamburger or cheeseburger. The Super Hot Dog is stuffed with cheese and wrapped in bacon. It's that kind of a place.
They've got a bunch of bar snacks that include a few bags of chips and nuts.
"Had a nice quiet lunch. Really good place for simple food, a couple of beers on tap and good bottle selection. Cash only, no credit cards accepted."