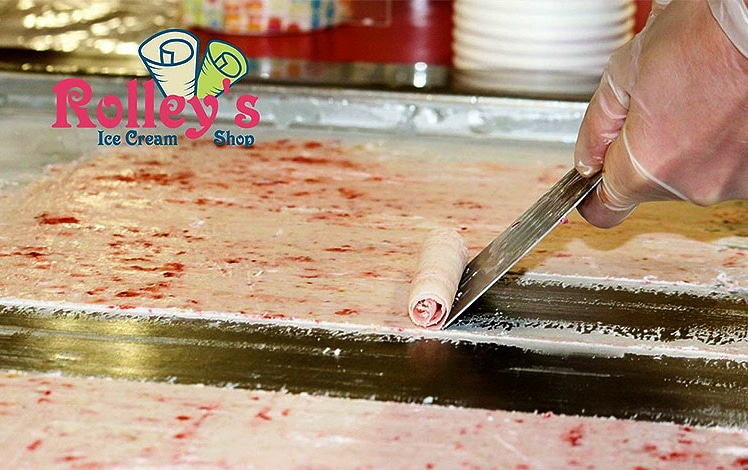 Rolley's Ice Cream Shop is located inside The Shoppes at American Candle.
Employees make the sundaes by rolling the ice cream on a cold plate and then stuffing it with handpicked toppings such as gummy bears, chocolate, and fruits.
Rolled ice cream with tons of add ons. Try a chocolate brownie infused Rolley's Ice Cream topped with chocolate brownie and Dirty Chunky Monkey ice cream.
Adults 21 and over can try Boozey Rolley infused with alcohol.