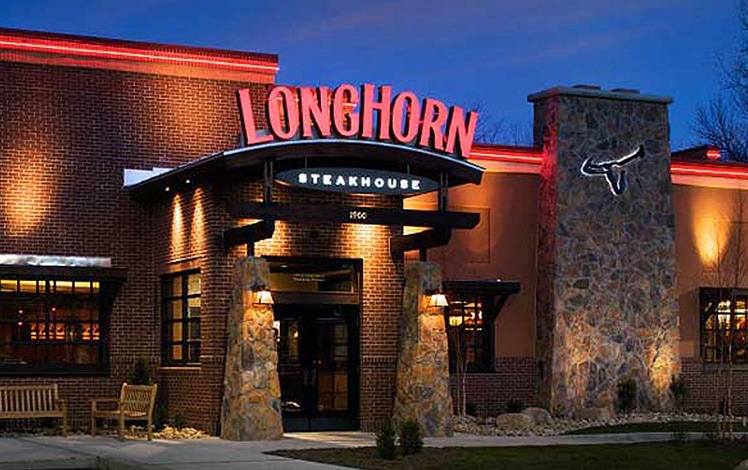 Longhorn Steakhouse Bartonsville
Longhorn Steakhouse is a chain restaurant mid-level steakhouse located in a shopping mall. Walls are adorned with longhorns and mounted deer heads. People who like chain restaurants give this Bartonsville location good reviews. Dependable and reliably pretty good.
There actually are some very good non-chain steakhouses in the Pocono Mountains. You might drive 10 miles north (halfway to Mt. Pocono) to the well-regarded Frogtown Chophouse at Woodfield Manor, in Swiftwater. It's a nice drive!