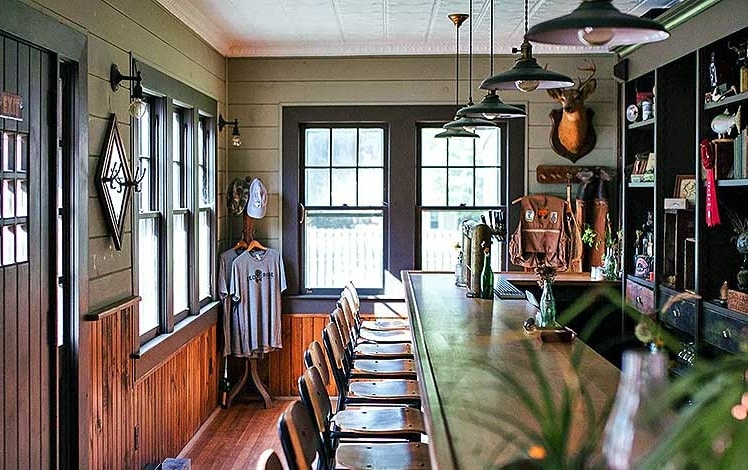 The Red Rose Tavern is part of the Red Rose Motel. Eat by the fire, in the lounge, or outdoors. Order at the bar and let them know where you're sitting when you place your order.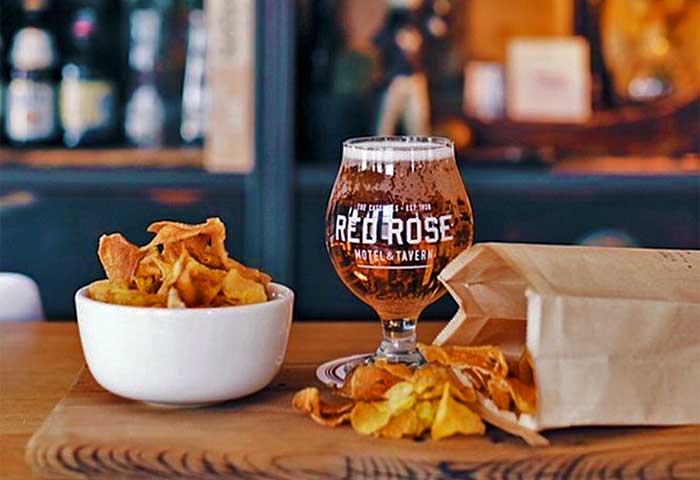 They've got a fairly small menu with an Italian charcuterie board, a salad, roasted Brussels sprouts, a pretzel, a smash burger, a pot pie, and pasta Rustica. Dessert is cheesecake or a root beer float. There are specials, too. They also serve dessert specials.
Beer is a group of craft beers, mostly local. There are 3 kinds of cider, and a very nice wine list.
"The service, atmosphere, and food were fantastic! The fireplace was on and it was so cozy that we didn't want to leave. My partner and I had the steak and ale pot pie and a burger. The pie was incredible – it was full of flavor, and the meat was superb. The burger was probably the best burger I've had in awhile. While we did not stay overnight the rooms from what we could see looked so comfortable. Overall, a wonderful evening in the beautiful Catskills – we will be back!"