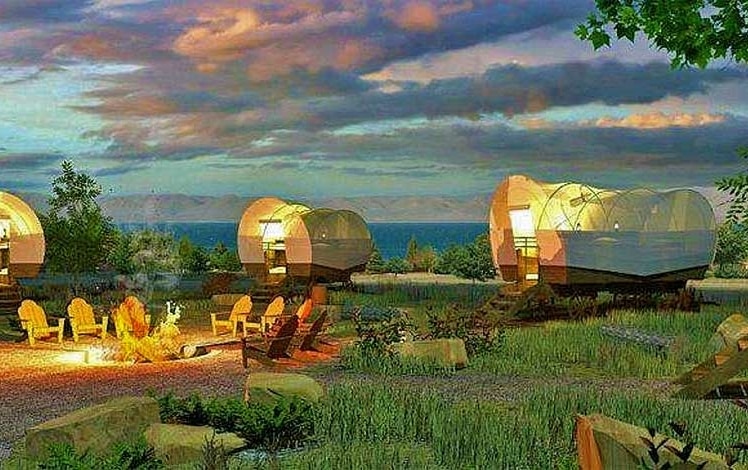 Roscoe Campsite Park is nestled on the banks of the famed Beaverkill River, just a mile from the town of Roscoe. Roscoe Campsite Park features acres of river frontage and world–class accommodations that make it the perfect base camp for your adventure.
They offer fishing licenses in the Park General Store as well as RCP Outfitters in town. As self–proclaimed "gear heads" they have all levels of equipment to rent. They will direct you to one of the many fly fishing guides and shops in the area.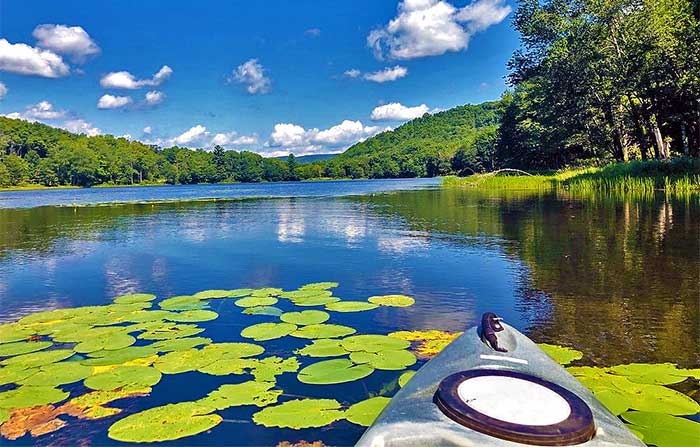 The park offers a wide array of activities, amenities, and plush accommodations. Luxury fully equipped cabins, unique Conestoga Wagons, First class RV's, themed bunk house cabins, RV and tent camping, and more. Seasonal sites are available. There's wireless internet, cable TV, and a fully stocked camp store. They rent bikes and e-bikes
Tube, kayak, and paddleboard rentals. Park facilities are available for private events. There are multiple outdoor and covered spaces for weddings, corporate retreats, reunions, and music or food festivals. Farm tours with alpacas, goats, rabbits, and more. Let a hay ride and s'mores by a fire under the stars bring you back to camping magic.
Luxury Lodge tents include air conditioning and heat, showers, and claw-foot bathtubs. Regular tent sites include the use of the bathhouse, a picnic table, a fire ring, and water and electricity.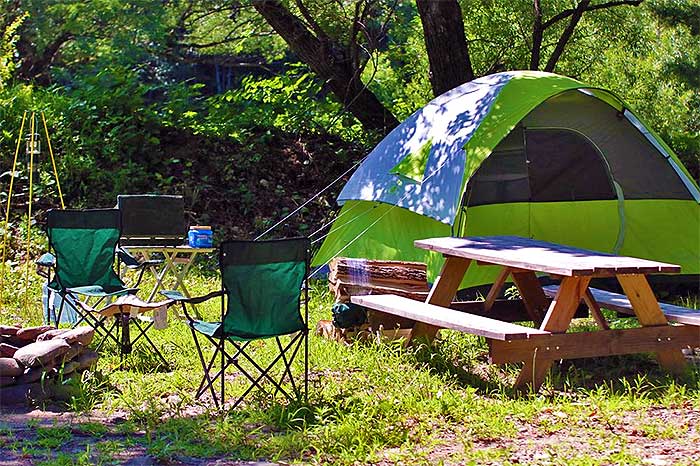 All sites include access to the river for fishing, tubing, or swimming from where ever you choose to camp. Each site includes a picnic table and a fire ring. A charcoal grill is available upon request.
Roscoe Campsite Park is surrounded by the best trout fishing waters on the East Coast. It's not hard to see why Roscoe, dubbed, "Trout Town USA", is considered the birthplace of American Fly Fishing. The Beaverkill, Willowemoc, and the East and West Branch of the Delaware Rivers – along- with many small streams – make Roscoe the perfect hub for your fly fishing adventure.
"Went here over a decade ago and loved the setting. Came back this July and love it even more. The new owners and staff have upgraded the facilities, added a well-stocked store, offered rentals for bikes, kayaks & more, and kept everything that made camping near Junction Pool an authentic Catskill experience. The staff is friendly and attentive, with great advice for area activities. They also have cabins for rent that offer a step up in comfort, so "non-camper" types will be right at home in a setting that's a lot more "Catskill" than a hotel. We'll be coming back soon.