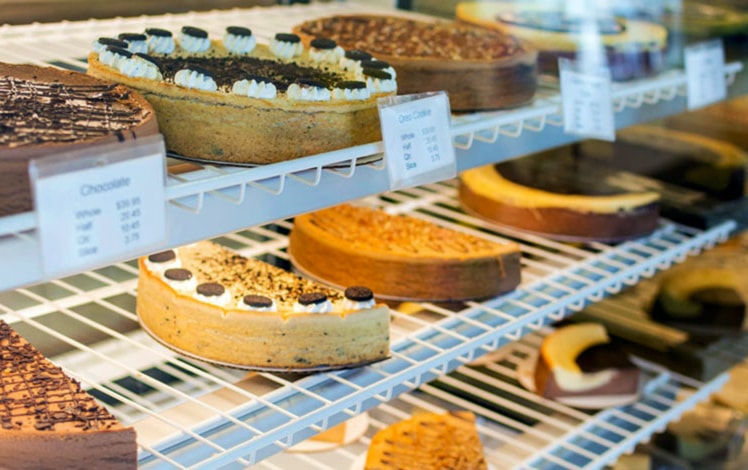 Pocono Cheesecake Factory
Pocono Cheesecake Factory: In 1985, Priscilla Moore began baking cheesecakes using a time-tested family recipe in her home near the village of Canadensis. She soon sought to convince local chefs to try her product and after receiving a thoroughly positive response, a business was born!
Cheesecake is available by the whole cake, half-cake, quarter cake, or slice. They also make and sell layer cakes, cookies, and other pastries. Sometimes you can get a box of freshly made cannoli. People LOVE it.
"Incredible cheesecakes, as well as other amazing cakes, pastries, cookies, and more. Everything is simply delicious!"

"Love Pocono Cheesecake Factory! The best cheesecake ever. We always make this our last stop on the way home to NY. A +++"

"Loved it. We heard so many great things about the cheesecake and we knew that we couldn't visit without getting some. I wish that we had a Pocono Cheesecake in California! Can't wait to visit family again."