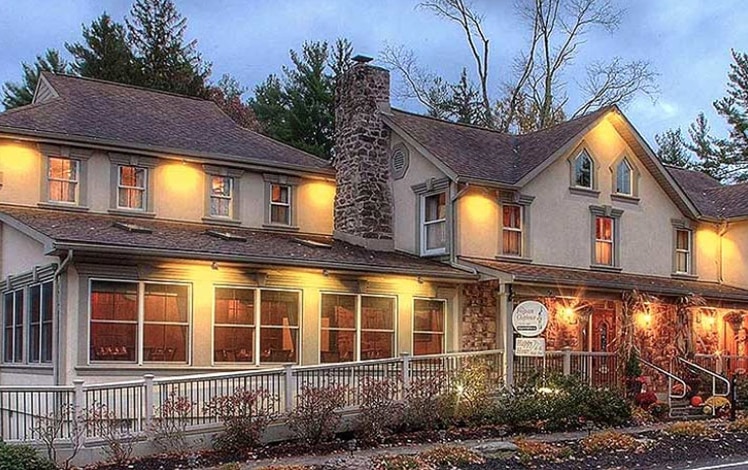 Woodfield Manor, a Sundance Vacations Resort, has a rich history dating back to before 1808. Originally, the inn was an exclusive hunting club and stage stop for wealthy patrons from New York and New Jersey, boasting a bathroom and wooden sink.
Today guests enjoy the quiet serenity of this twelve-acre inn with its inviting in-ground swimming pool, fine dining restaurant, and natural wooded surroundings.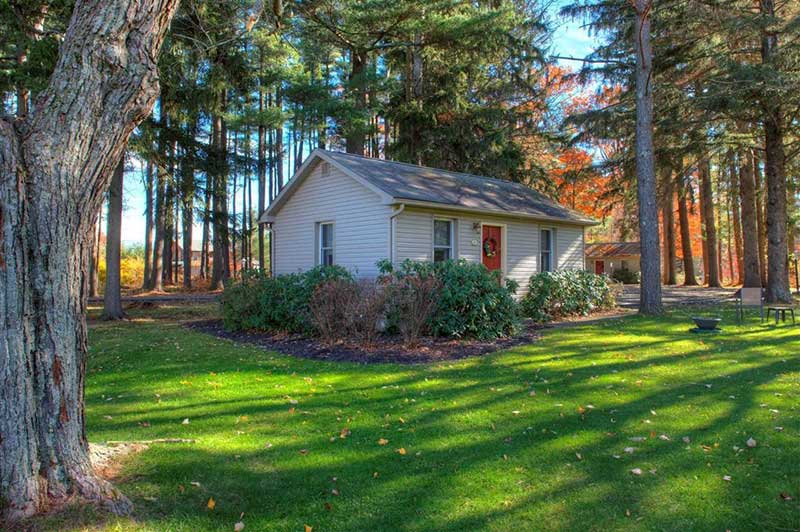 Woodfield Manor features 6 guest suites located in the Manor House, 4 apartment-style junior suites, and 9 private cottages on the property. With each room type, guests will receive spacious accommodations that feature WiFi and a kitchenette. Junior suites and cottages also feature fireplaces.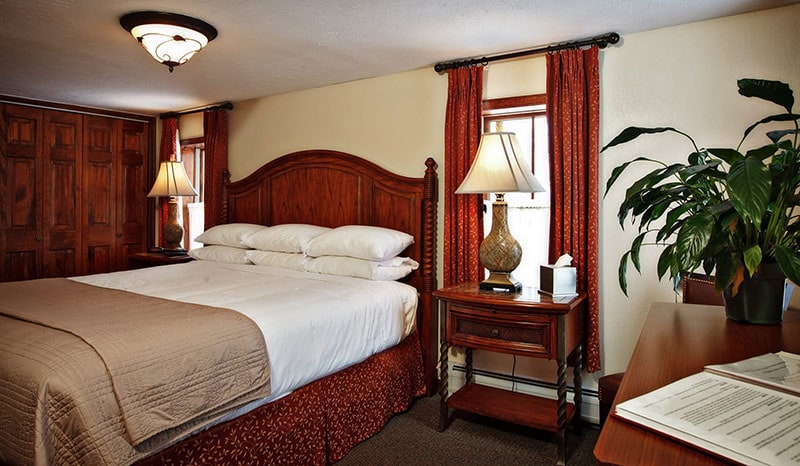 In the 1950s, the new owners expanded the inn into a resort, adding a swimming pool and tennis courts. After another extensive renovation, Woodfield Manor now houses six manor suites, thirteen on-site cottages, and an upscale steakhouse, The Frogtown Chophouse. Every cottage features a gas fireplace and is ideal for a romantic dinner or week-long stay.
You can book early on their website and save. 2-night minimum stay is required for all reservations; summer weekends and holidays may require more.