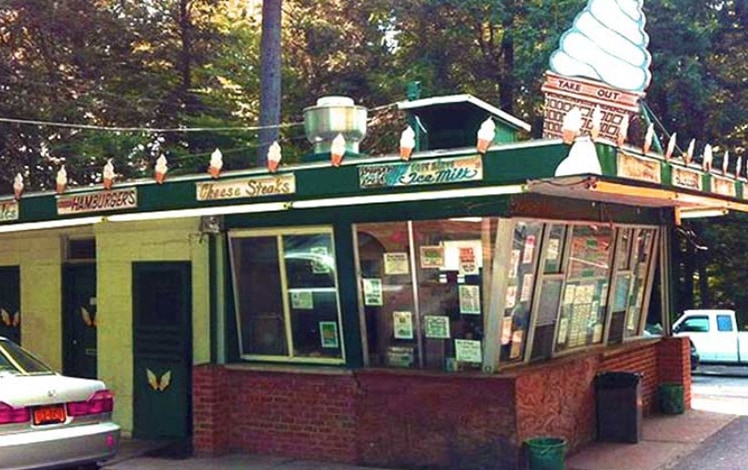 Mary Anne's Dairy Bar is an old-fashioned drive-up ice cream stand nestled in a wooded area on the side of the road. Soft-serve and hard ice cream. Milkshakes, sundaes, wings, burgers, and hot dogs.
Mary Anne's is the Pocono's first soft serve ice cream. For over 50 years, Mary Anne's has been the go to place to relax in the woods and grab a burger or dog and some legendary ice cream.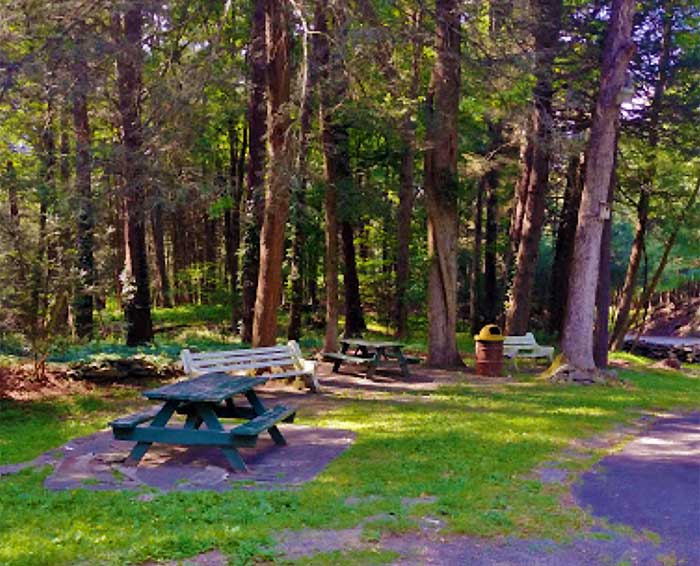 The creamy, rich soft-serve has made the stand a local legend and earned it a spot among the "top 10 great places to scream for ice cream" in the country, selected by Ben Cohen of Ben and Jerry's Ice Cream fame. Take your order to a picnic table in the woods and enjoy.
"Always the best. Best homemade pistachio ice cream ever and I consider myself a pistachio expert…they carry just a few flavors that are to die for. The owners told me they went to ice cream school and it shows."

"Mary Ann's is a super friendly place with great ice cream, and even offers some sugar-free varieties. They always have a dog biscuit for my little buddy when we go!"