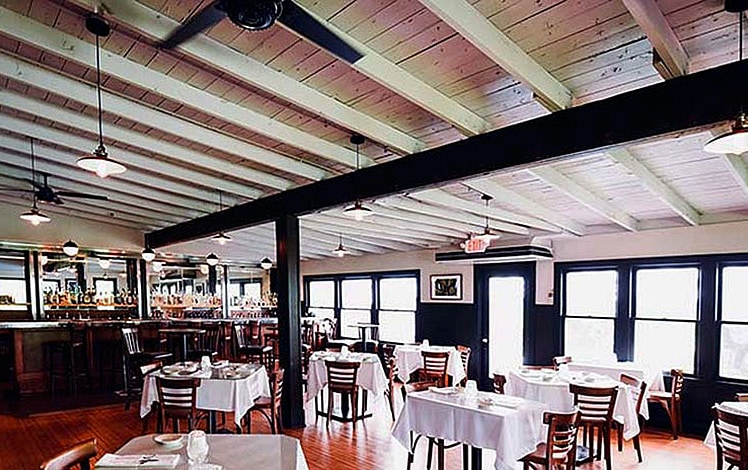 Rainbow Mountain Resort
Rainbow Mountain is a gay-owned and operated resort, restaurant, and nightclub nestled high atop a mountainside on 25 private acres, including a two-acre pond. The main lodge was built in the 1900s. Over the decades, other buildings were added; some in the 1950s and others in the 60s. It's charming, comfortable, and homey – think Dirty Dancing and kitschy Catskills of days gone by, and have the time of your life.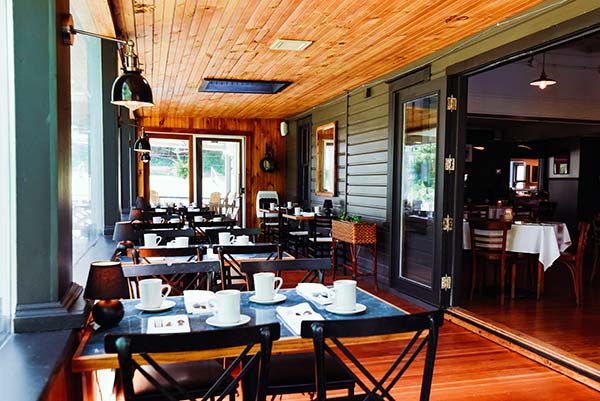 The unassuming rooms feature free WiFi and shared bathrooms. Upgraded rooms add TVs, air-conditioning, and en suite bathrooms. Some have mini-fridges, microwaves, and coffeemakers. Cozy cottages/cabins offer private porches.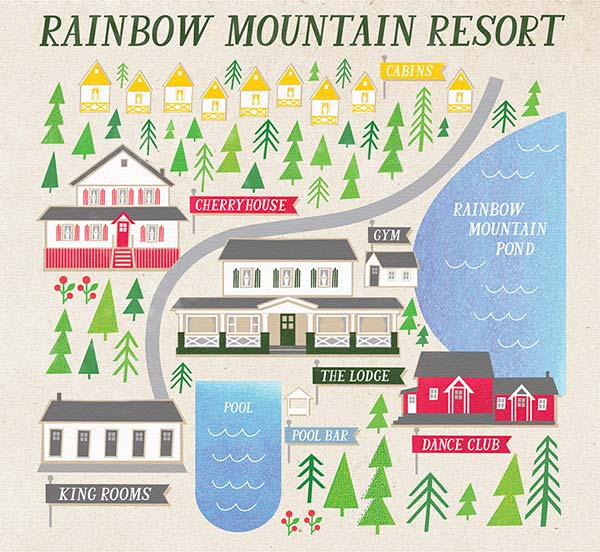 Amenities include the laid-back restaurant, The Rainbow Bistro, and an outdoor pool with a bar, plus a lake and a nightclub. Themed weekends are also offered. On-site amenities include an Olympic size swimming pool and sundeck; a year-round, 10-person hot tub with a heated changing room, an exercise facility; a sauna, tennis, volleyball, badminton and shuffleboard courts; a hill for snow sledding and tubing, and pond with paddle boats, fishing, and ice skating.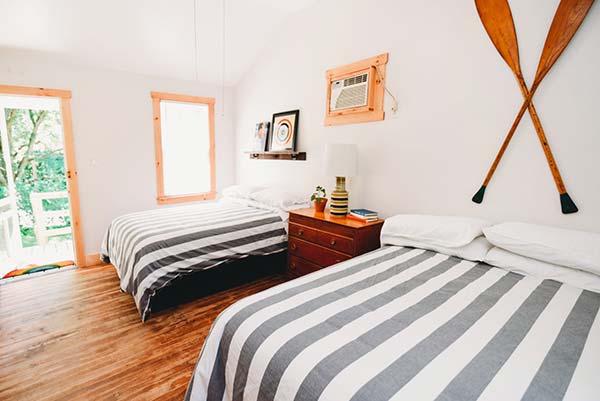 Relax at the pool, go for drinks at the club, hike some beautiful trails, or just hang out and chill in the hotel. Rainbow Mountain is located in in the middle of a plethora of warm weather activities including boating, canoeing, rafting, kayaking, water skiing, golfing, and water parks (both outside and indoor). In the winter, there is snow skiing (downhill and cross country), snowboarding, and snowmobiling. All year long there is great hiking, horseback riding, antiquing, outlet and flea market shopping, and gambling.