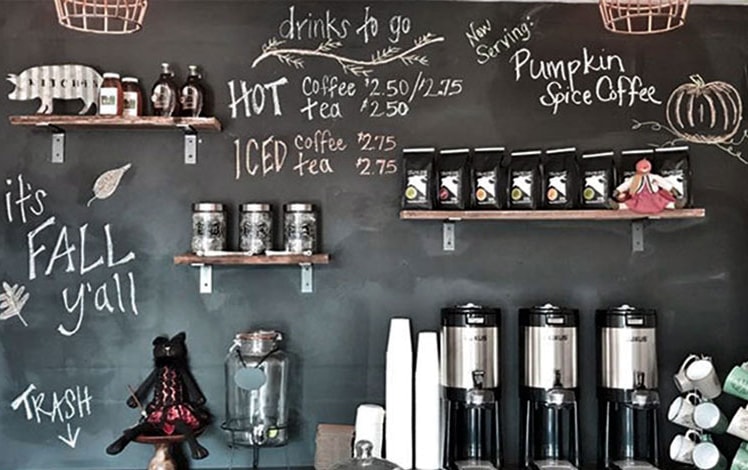 Kitch-en Breakfast and Lunch
Kitch-en Breakfast and Lunch is a tiny café located in the Eagle Valley Mall in East Stroudsburg. This popular breakfast place's menu is based on seasonal, fresh ingredients, with an emphasis on locally-sourced produce and pasture-raised meat. Recent breakfast specials included churro pancakes with cinnamon-spiced chocolate sauce and a Meyer lemon buttermilk pancake with blackberry syrup and crumb topping.
Philly Mag says "Yes, Kitch-en is located in a bleak strip mall. Get over it, and then get to this extra-quaint bruncherie. Chef Holly Conion Copeman makes farm-fresh dishes (oh hello, breakfast burger) so good, you'll come back the next day."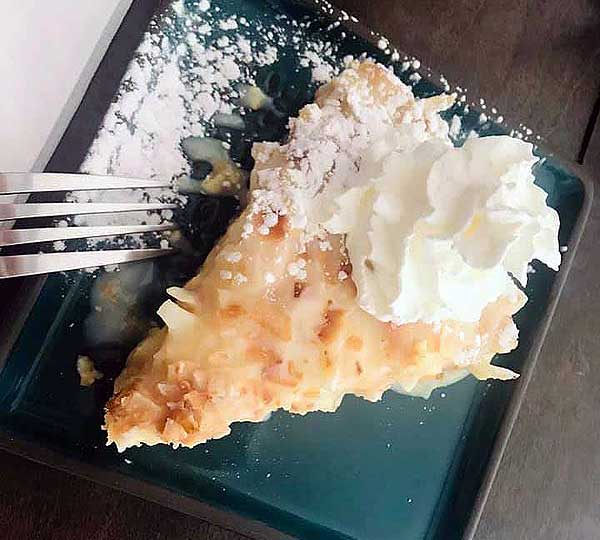 Quiches, soups, salads make up the lunch menu. Quinoa and baby kale salad with figs, pumpkin seeds, and maple/dijon vinaigrette is a good recent example of the restaurant's delicious, sophisticated salads. A lunch burger of the day: Thai chicken burger with red curry aioli, cilantro, and Thai basil. Baked goods and desserts are in the style of the home kitchen, and are very good.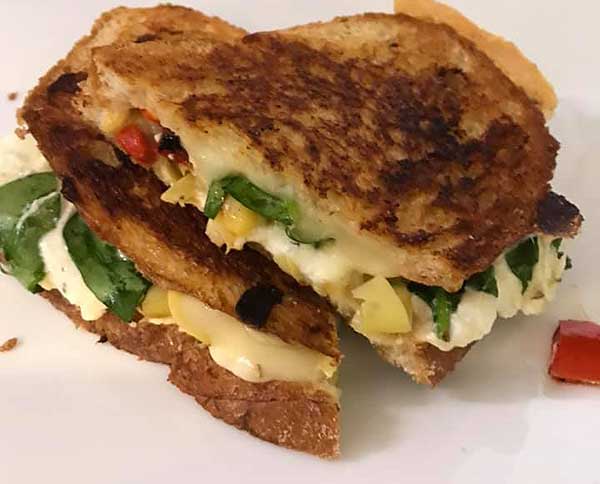 "One of the best scratch kitchen restaurants I have ever dined at. Very small restaurant but huge on quality and taste. Staff was absolutely amazing!"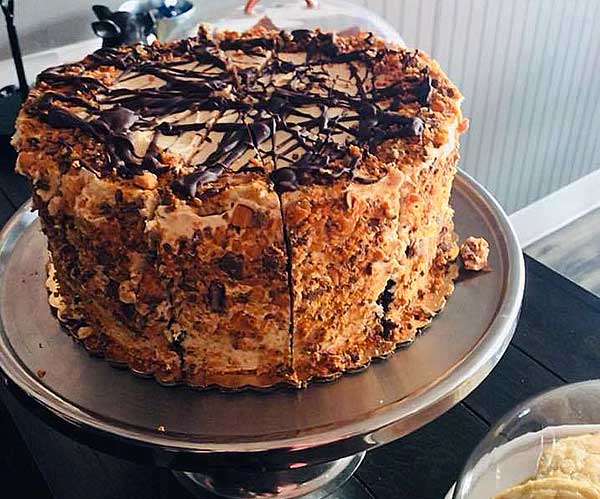 "We loved this place! The food and service were excellent! We had the baked French toast and avocado toast with an egg. Everything is fresh and made from scratch. Then we had key lime cheesecake for dessert. Everything was to die for. Trust me you don't want to miss the chance to eat here!"