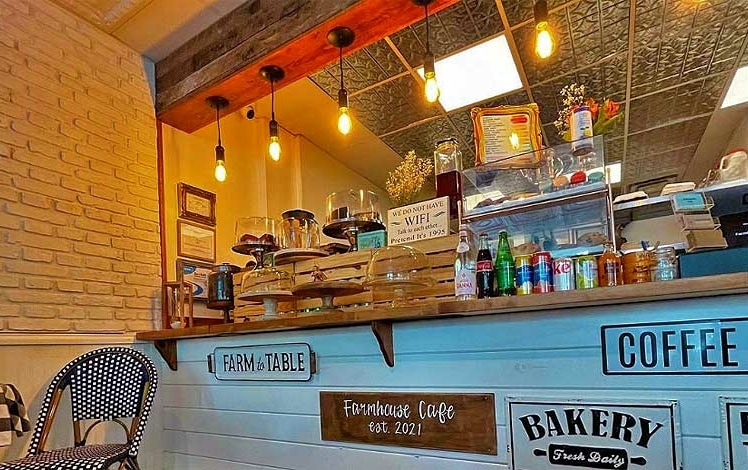 Farmhouse Cafe opened December 27 of 2021 and serves coffee, coffee specialty drinks, tea, and farm-to-table comfort food. it's a boutique cafe serving specialty coffee drinks and locally sourced American bistro fare prepared in an open scratch concept kitchen. Enjoy organic coffee and teas, all day breakfast lunch, daily supper specials, and an outstanding selection of house-made sweet and savory pastries baked fresh on site everyday. There's a classic brunch menu every weekend until sold out.
Pocono Record Readers Choice "Best of the Best 2022" BEST BRUNCH!
Everything is baked fresh every morning at 5:00 am. It's home of the all day brunch, 7 days a week.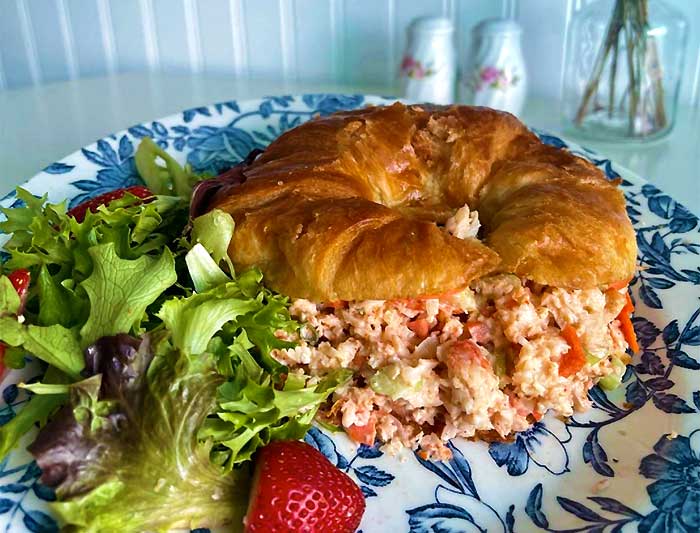 "Farmhouse Cafe in East Stroudsburg-Crystal Street is FANTASTIC! Steak and Eggs with grits and fresh greens for me and Bourbon Peach waffle and bacon for the husband. Everything made to perfection. Amazing atmosphere & staff. Chefs came out to meet us too. We can't wait to return!"
For lunch, look for daily specials like quiche or a lobster salad croissant. Drinks might include salted caramel latte or lavender French vanilla iced latte.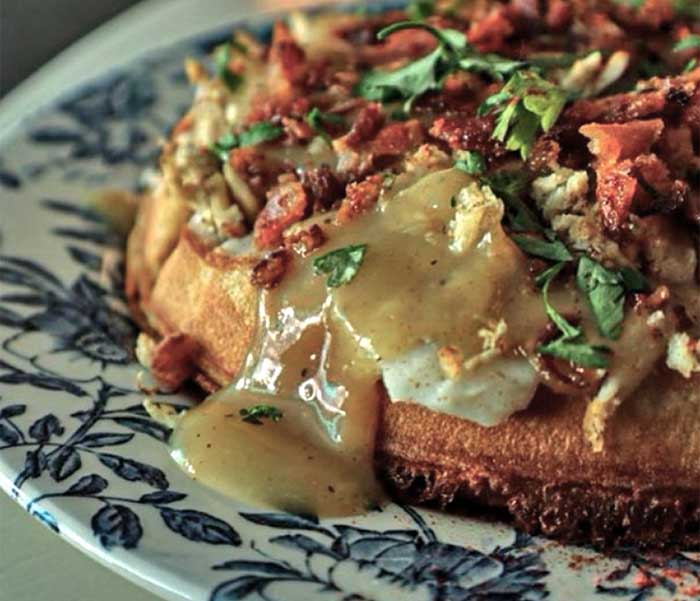 Farmhouse Cafe makes sweet or savory waffles for breakfast including the Dutch Chicken and Waffle of slowed braised pulled chicken on a thin layer of mashed potatoes smothered in gravy.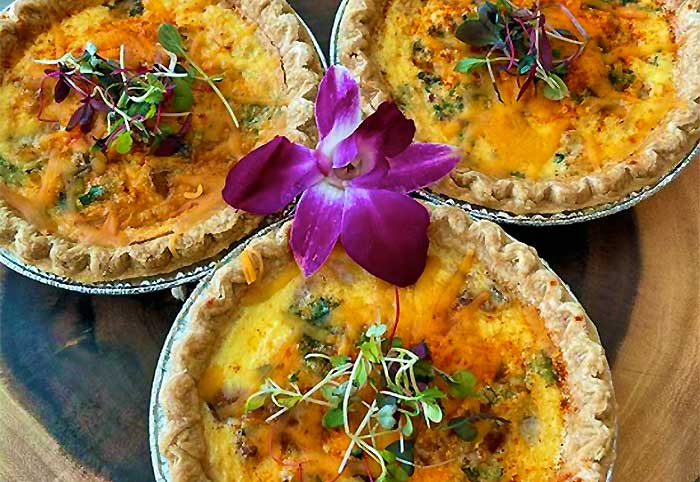 You can try their other restaurant, East Stroudsburg's Farmhouse Eatery.
"Just came across this hidden gem. Farmhouse Cafe is a very cute boutique cafe that does not over look a single thing. Amazing staff, tasteful decor and a menu that will keep you coming back. I do not rave often but wow….you will not be disappointed. Compliments to this team and ownership for what they've done here."