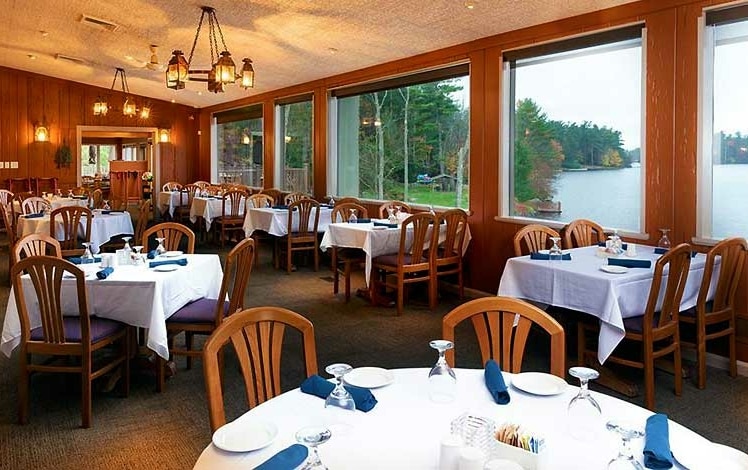 The Lake Naomi Clubhouse is situated on picturesque Lake Naomi at Club Beach. Members (and temporary members) enjoy fine dining, full bar service, organized social activities and entertainment throughout the year.
A feature attraction is watching spectacular sunsets over the lake, making every dinner memorable. The menu offers a diverse selection of dishes along with the Chef's specials. The weekly seafood night buffet, pasta night buffet, and the area's best Sunday brunch buffet are all featured at the Lake Naomi Clubhouse. For a more casual fare, members can dine at the grill room with a full-service bar and outdoor eating deck that overlooks Lake Naomi.
"If you're lucky enough to own a house (or rent one and get a temporary membership) you can dine at the clubhouse. The food quality is consistently great and service is spot on. Highly recommend you come during sunset to experience an amazing show across the lake."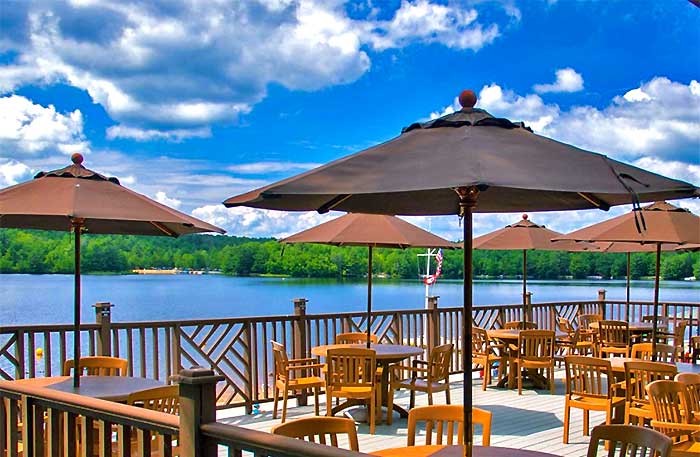 Lake Naomi Clubhouse is a part of the beautiful Lake Naomi and Timber Trails community.