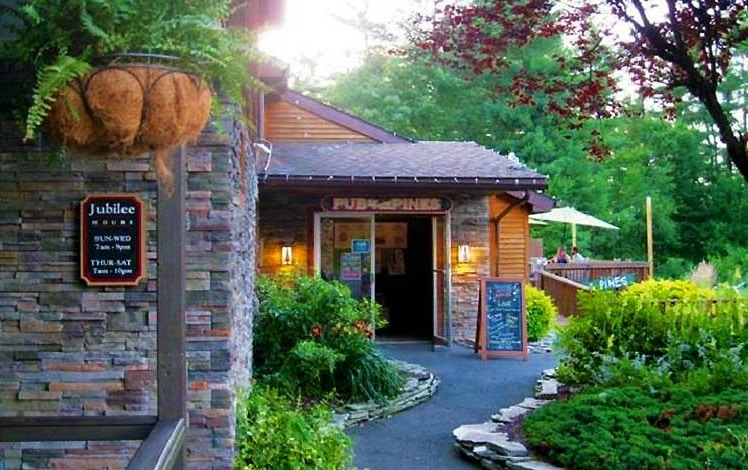 Pub in the Pines is next door to and a part of Jubilee Restaurant.
They've got 15 beers on tap, a wide variety of bottled beer, a full bar, and wine by the glass or bottle. Big screen TVs allow you to watch your favorite sports game or show. Speakers are available at your table. A full restaurant menu is available.
Lots of TVs, live music, and a partying crowd. Pool tables, dart board, jukebox.
"I started coming to the Pub in the Pines a few months ago and have been hooked ever since. The staff is wonderful, the food is consistently above average, and the selection of draft beers always includes some great craft options. It can get a little loud, depending on the night, but this is clearly the best bar/pub option in this part of the Poconos."

"You will find no better bar in the Poconos! I have been spending summers in the Poconos for over 30 years and have tried nearly every pub, bar and restaurant from the Water Gap to Hazleton, but the Jube's Pub in the Pines has always been one step above the rest. From the friendly bartenders to the delicious wings on Thursdays and Sundays this place is a must for anyone visiting this part of the Poconos! There's live music 2-3 nights a week year round. Whether it's a summer night or a ski weekend you can't go wrong here. TVs for football, craft beers, pool table, and amazing food…pretty much everything you're looking for in a bar. Hope this place never changes!"