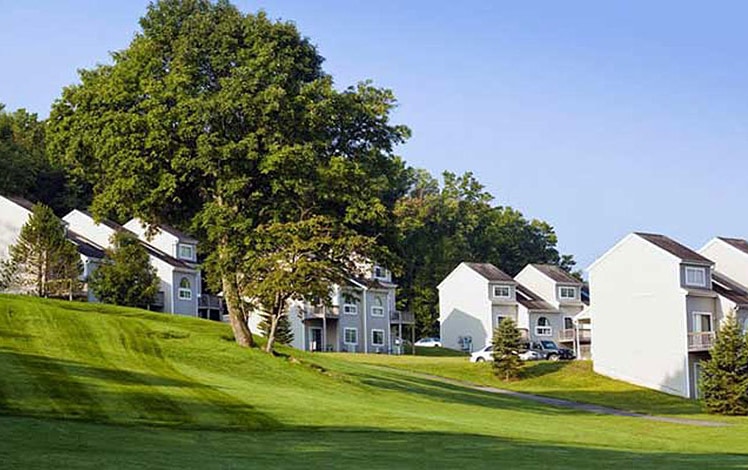 Pocono Mountain Villas by Exploria
Pocono Mountain Villas by Exploria are duplex 1 and 2 bedroom condo-style rentals built around the old Fernwood Golf Course, now Pocono Hills Golf Course. A strange place run by corporate timeshare Expedia Resorts. They rent out the unsold timeshare units as vacation rentals. Dated, run-down. You'll pay for Wi-F with shoddy reception.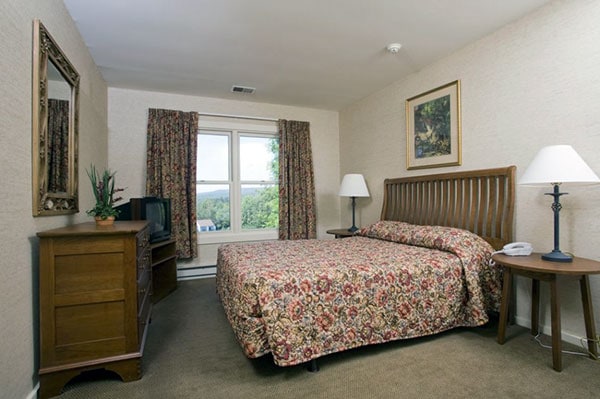 Accommodations are fairly roomy, though rundown and dated, as we've mentioned before. Vacationers report that a lot of the rooms are actually dirty. Each offers a kitchenette, private balcony, and adjoining terrace. Oddly, you need to bring your own linens and towels.
Skip the on-site restaurant. The best part about the place is that you can leave it, as it is located just 4 miles from the hiking trails near Bushkill Falls.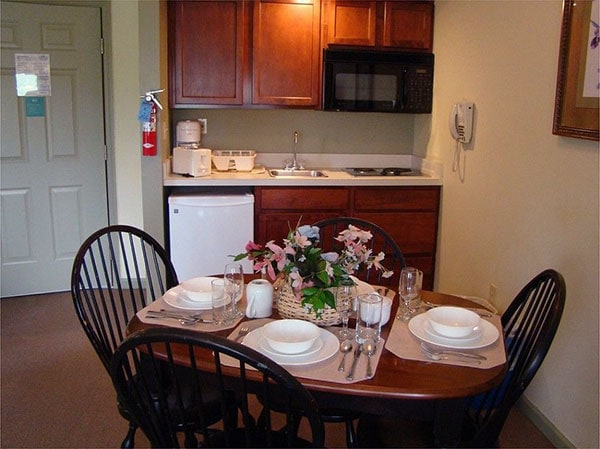 "Was a nice getaway for myself and husband. I will go back but not with Exploria. They set us up for a 2hr presentation in which the salesman was like a shark overly aggressive. He was guilting us into purchasing stating several times that he was a single parent. I was very insulted he stated we came like freeloaders for free. Which really wasn't the truth. Then they were gifting us a free vacation which turns out it's another timeshare. The staff at the resort were very accommodating, friendly, courteous."