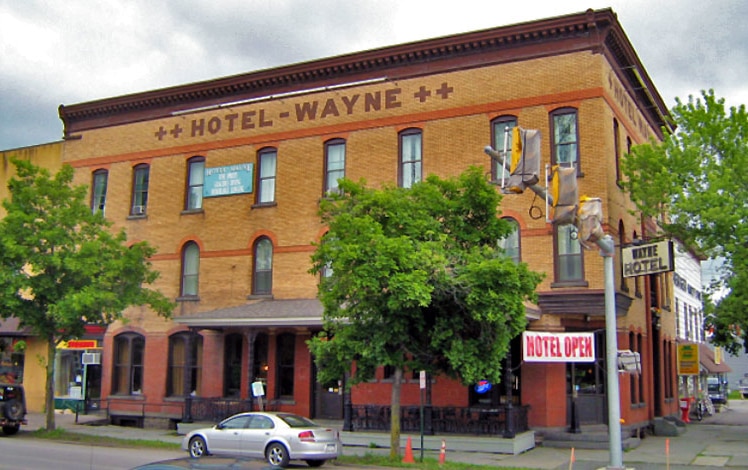 Hotel Wayne is a quirky hotel built in 1827 and remodeled. Understated rooms offer complimentary Wi-Fi and cable TV. Suites add 1 or 2 bedrooms; some have living rooms and pull-out sofas. Upgraded suites provide kitchens.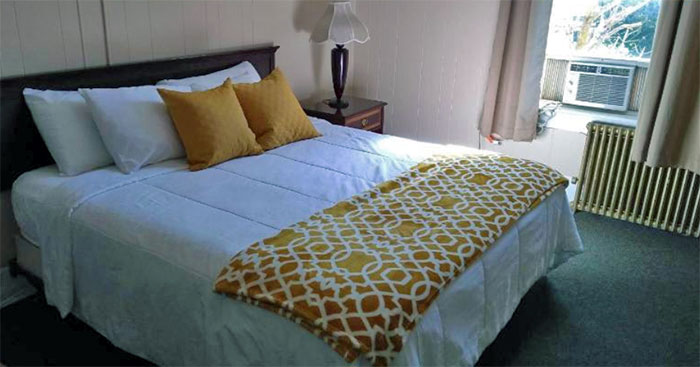 On the second and third floors, the hotel has twenty individual rooms and suites, each with a private bath, cable TV, desk, and high-speed internet access. On the second floor, there is a lovely antique balcony, overlooking Main Street.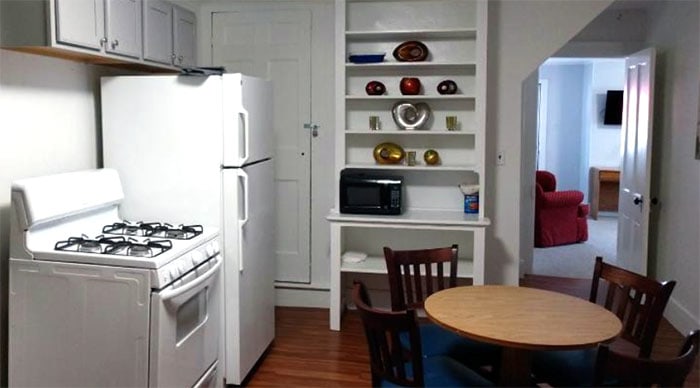 It's located on Main Street in the charming small town of Honesdale. It's a 7-minute walk from the Wayne County Historical Society Museum, and just 6 miles from Prompton State Park.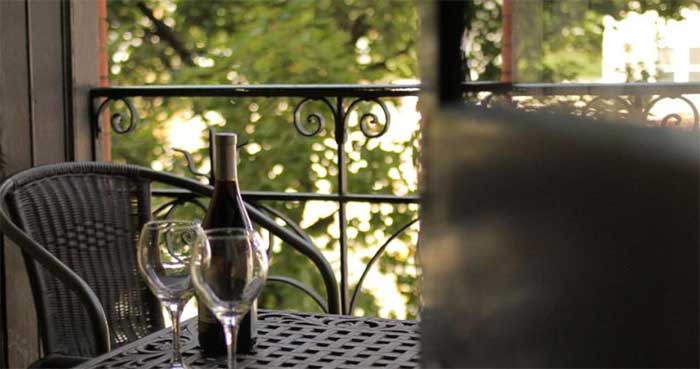 There's a balcony, and a refined restaurant featuring a chandelier, original brick walls, and tin ceilings.
Bistro 1202 is the steakhouse on Hotel Wayne's ground floor, where you can dine in the lounge or on the porch.
"Absolutely fantastic restaurant. The duck is mind-blowing. The hotel itself is a bit odd. The water cuts out every 2 minutes. None of our bedroom doors shut/latch and the bathroom door doesn't lock. Definitely a 'historic' place."