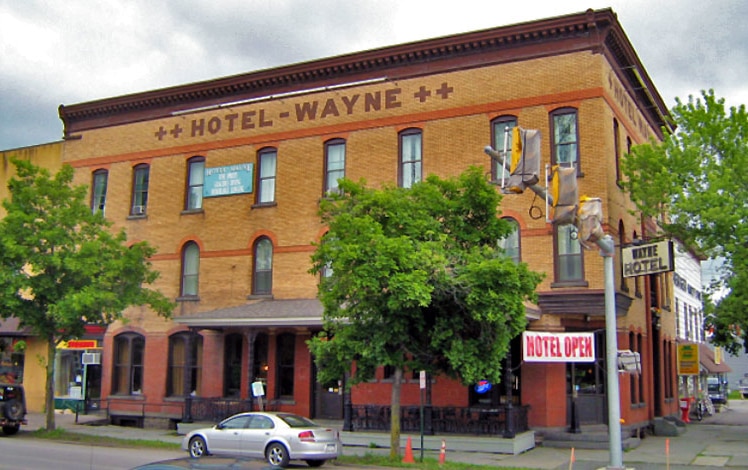 Quirky hotel built in 1827 and remodeled. Understated rooms offer complimentary Wi-Fi and cable TV. Suites add 1 or 2 bedrooms; some have living rooms and pull-out sofas. Upgraded suites provide kitchens.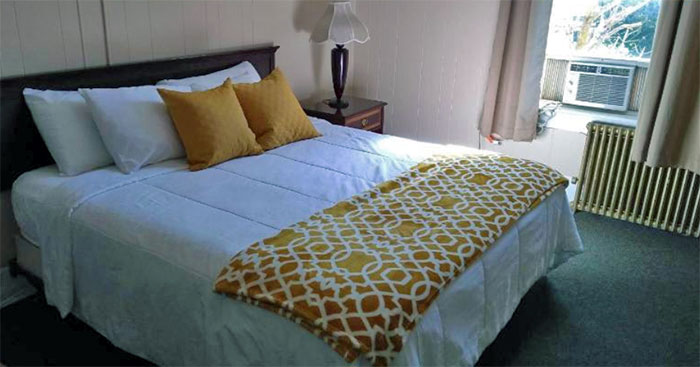 On the second and third floors, the hotel has twenty individual rooms and suites, each with a private bath, cable TV, desk, and high-speed internet access. On the second floor, there is a lovely antique balcony, overlooking Main Street.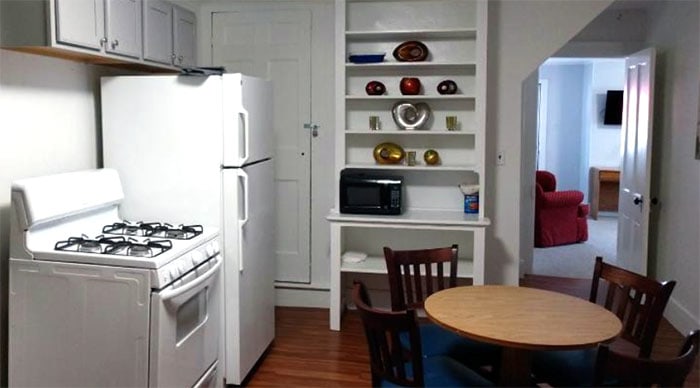 The hotel is located on Main Street in the charming small-town of Honesdale. It's a 7-minute walk from the Wayne County Historical Society museum and just 6 miles from Prompton State Park.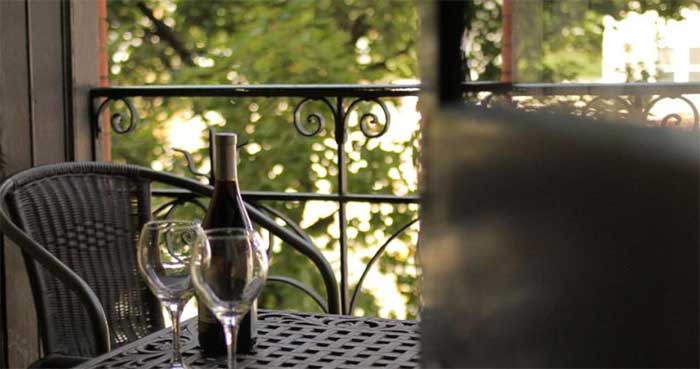 There's a balcony, and a refined restaurant featuring a chandelier, original brick walls and tin ceilings. Meals may also be served in a lounge or on a porch with an ornate trim.
.
ADD BISTRO 1202