Goldberg's Bagels and Deli
Goldberg's Bagels and Deli serves bagels and flagels (flattened and baked bagels) with a variety of cream cheeses and spreads. Breakfast offers a bunch of egg sandwiches, including chorizo and a Taylor ham.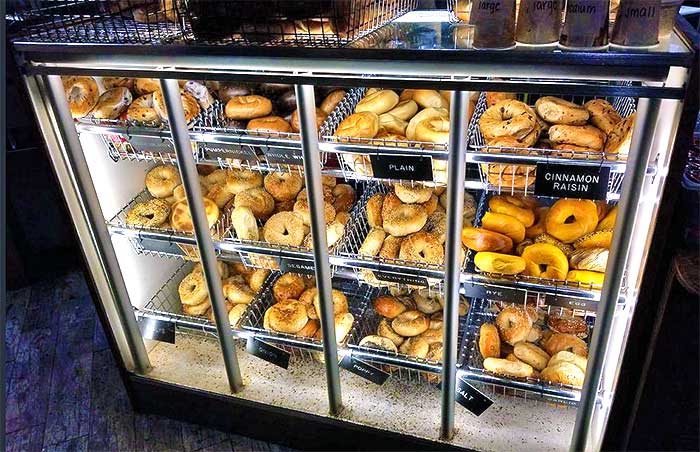 Sandwiches include a club, a Reuben, tuna, chicken salad, whitefish, egg salad, chicken parm, a BLT, and lots more.
For dessert there's a black & white cookie, crumb cake, and more.
"This native Brooklynite approves the bagels quality and taste for being this far west of the perfectly balanced tap water used to make amazing bagels from Brooklyn. Enjoy!"