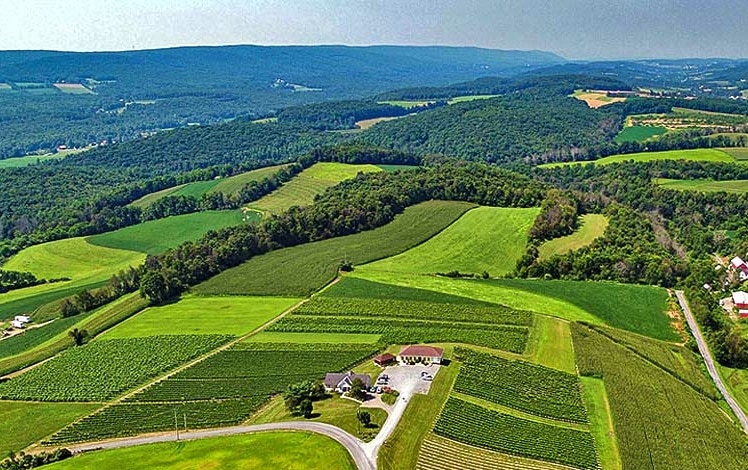 Galen Glen Winery is an heirloom property, a glacially carved 'U' shape or 'glen'. The tasting room is located high on one hillside with vineyards, the cellars are tucked into the base of the glen and more vineyards are on the other hillside.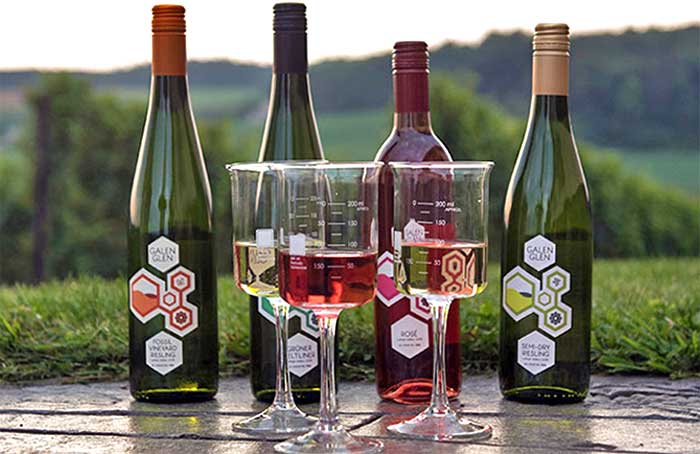 Experience their wine – Grüner Veltliner, Riesling, Gewürztraminer, Cabernet Franc and more. Hillside vineyards, extraordinary views, romantic tranquility and old world architecture – could this be Europe? Vacation for a few hours; enjoy a tasting, a glass of wine, and fill your wine cellar. No airfare required.
"The winery makes excellent Grüner Veltliner and Riesling."– Washington Post

"Galen Glen has gotten more attention for its unoaked white wines, but it has a remarkable strong Cabernet Franc in its affordable 'Stone Cellar' series."– Philadelphia Inquirer

"The best Grüner Veltliner made in the United States"– Napa Valley Register
They specialize in Austrian and German style wines and have many international accolades.
They offer fuided wine bar tastings, wine flights, wine by the glass and by the bottle.
Seating is available inside the winery, inside the climate-controlled pavilion (open at discretion of winery) and outside on the patio (weather permitting).
Make a reservation for a wine bar tasting (up to 7 guests), here. Reservations are not necessary for 7 or fewer guests.
Galen Glen Winery hosts lots of food trucks and offers special events. Check their calendar here.