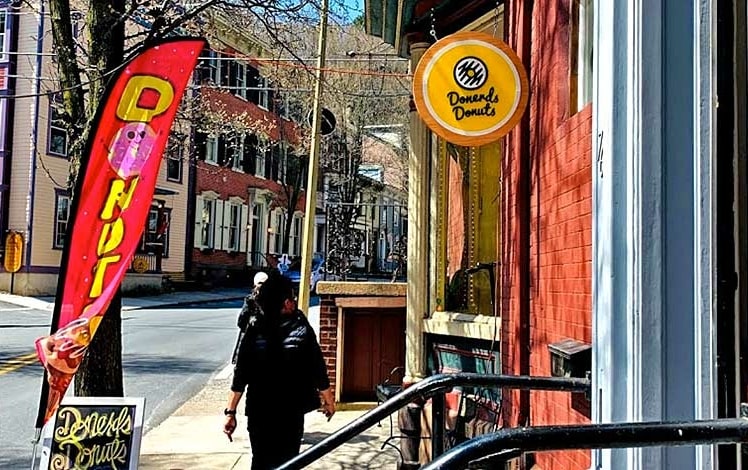 Donerds Donuts started with a coffee and donut truck run in Santiago by owners Andrew and Annabel. It serves handmade artisanal donuts with the highest quality coffee. Sophisticated coffee beans from La Colombe and Stumptown coffee roasters. Hot drip coffee and cold brew nitro. Donuts, gorgeous macarons, cannoli. Matcha green tea latte and chocolate milk on tap.
Starting in August 2022, Donerds will be offering gourmet breakfast burritos. 4 different flavors: Chicken Chipotle, Gluten-free Veggie, Spicy Sausage Breakfast, and Bacon Breakfast.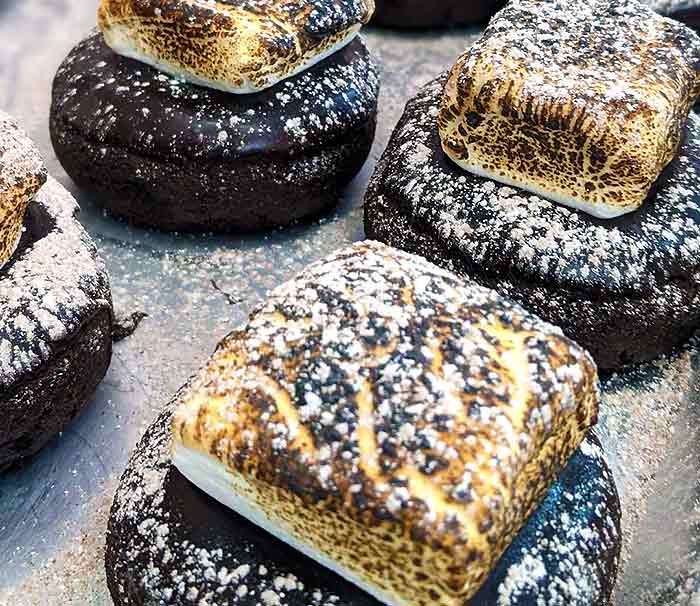 "Donerds Donuts is a donut and coffee shop located at 76 Broadway in Jim Thorpe, Pennsylvania. We are proud to serve the best fresh craft donuts with the highest quality coffee.

We are the mad nerd scientists behind this big experiment that is making sure we have the best coffee and donuts possible."
"Hi Jim Thorpe! We want to announce to you that besides traditional donuts, Donerds Donuts has VEGAN donuts :) So many people in the vegan community have sent us messages asking if we'll have them and we want to tell you that yes, we'll have the best VEGAN donuts you've ever tried!"
Donerds is just next door to Wild Elder Wine and Cider Co. Stop in to try their small-batch wines and ciders, and have a charcuterie plate, or bring home a pint of their own elderberry syrup.