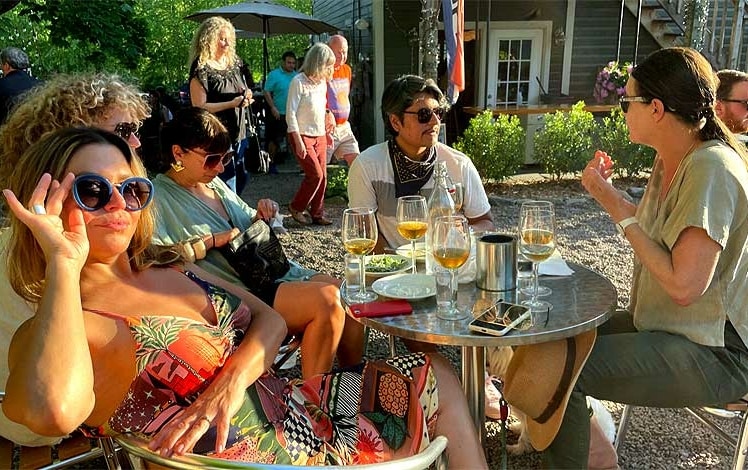 Callicoon Wine Merchant serves beer, wine and tapas, alongside a small specialist wine shop. It serves outstanding tapas with some very creative small plates with a Mediterranean flair. Enjoy an eclectic offering of organic wines and craft beers along with the (very good) food.
The menu changes frequently to celebrate the local produce, dishes coming and going with the seasons. Every customer has their own favorite dish: whether silky salt cod croquettes, chilled pot roast, arrancini over harrissa, or a few slices of guanciale – the diversity of dishes is what is so beautiful about visiting.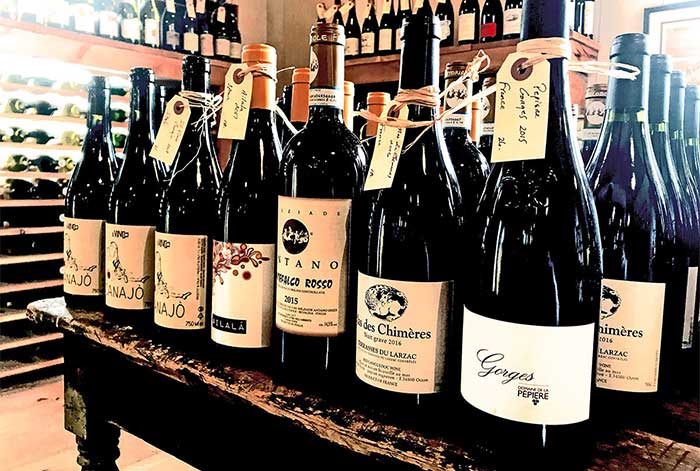 "It's rather surprising to be drinking Spanish Rioja and eating what is arguably the most innovative food to hit the Borscht Belt since Mel Brooks was a headliner here. You would have a hard time convincing a Manhattanite that a small town like Callicoon, in agriculturally minded Sullivan County, would be home to such a feat, but that's because you don't know the bar's proprietor, chef Robin Mailey."– Jewish Journal
Enjoy an eclectic offering of organic wines and craft beers, and sample a seasonal selection of local tapas and small plates in the sunny garden behind lower Main Street.
Just stopping by for a bottle? Step into the wine shop, where you'll find a selection of organic wines from around the world, classified by simple attributes: Lush, Crisp, Fruity, Rustic, and Bold.
"One of the best restaurants in America, no hyperbole at all. The attention to detail, the thoughtfulness and intentionality, every single aspect of the meal is curated to your taste, and all in the least pretentious environment imaginable. This is an important restaurant, be sure to put it at the top of your bucket list."

"It's rather surprising to be drinking Spanish Rioja and eating what is arguably the most innovative food to hit the Borscht Belt since Mel Brooks was a headliner here. You would have a hard time convincing a Manhattanite that a small town like Callicoon, in agriculturally minded Sullivan County, would be home to such a feat, but that's because you don't know the bar's proprietor, ex-Hell's Kitchen chef Robin Mailey."