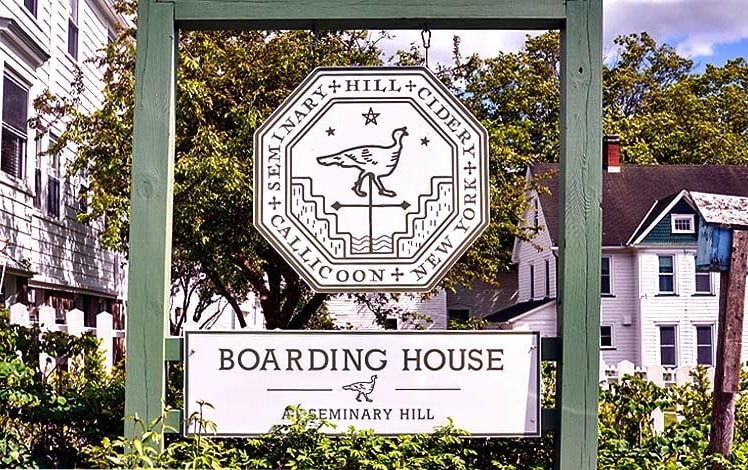 Seminary Hill Boarding House
The Boarding House at Seminary Hill is is the perfect spot to call home for the weekend. Built by a doctor who moved to town in 1930, the Upper House served as a small private hospital until the 1970s. The Lower House dates from the 19th century and served as the doctor's office and nurses' residence. After a transformation by design firm Homestedt, the homes feature wooden floors and a Shaker aesthetic that taps into the luxury of simple, ⁠pared-down design grounded in natural materials.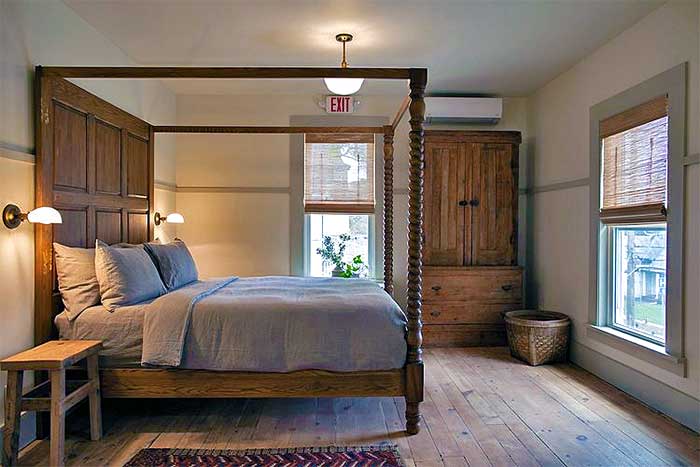 The Boarding House comprises two buildings at the corner of Route 17 and Hospital Road on the edge of the riverfront town of Callicoon. The Upper House (Apartments 1-6) is the three-story building higher on the hill fronting onto Hospital Road, and the Lower House (apartments 7 & 8) fronts onto Route 97.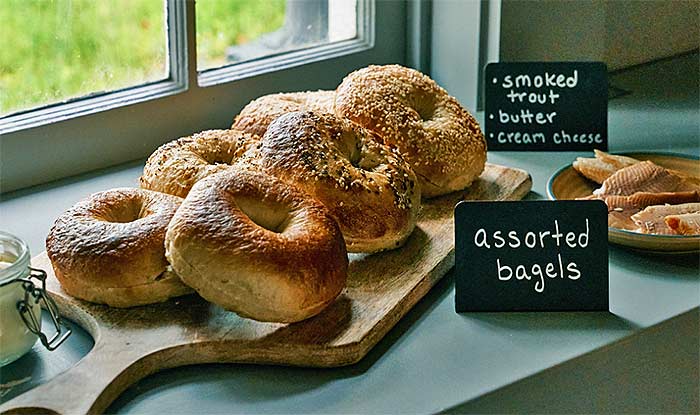 There are 17 units spread across eight separate apartments, each with its own living room and kitchenette. In addition to its simple yet chic rooms, there's a free weekend breakfast. Many rooms include a restored vintage claw foot tub, and all have complimentary luxury bath amenities.
Shaker design, comfy Wright mattresses, pour-over coffee makers, Kilim rugs, luxury linen bed sheets, and cotton towels await. Individual kitchenettes plus a communal living room and parlor kitchen. Most bedrooms have en-suite bathrooms, many featuring restored vintage claw foot tubs. Kitchenettes feature two burner induction stove tops, a full set of pans, service ware, and cooking tools. Everything you need for cooking simple meals. Each unit is featured on the website.
Historically, a "boarding house" implies both accommodation and food. When you stay at the Boarding House, you can join the communal living room and parlor kitchen, where a light breakfast is served each weekend.
Bring Fido! Pets are more than welcome at the Boarding House in accordance with our pet policy. An extra nightly fee applies.
You're within walking distance of the historic town of Callicoon and 120 miles from NYC.