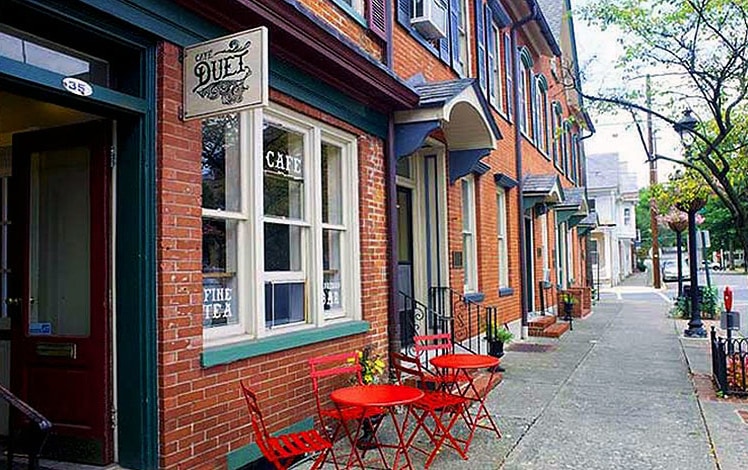 Cafe Duet is located in a beautiful Federal-style townhouse on Courthouse Square in downtown Stroudsburg. Breakfast, lunch, and their own roasted coffee, including cold brew and hot. It's the sister business to Santa Mama Coffee, a brewery and weekend popup in the nearby Delaware Water Gap. They also offer a very good selection of teas, including iced chai latte.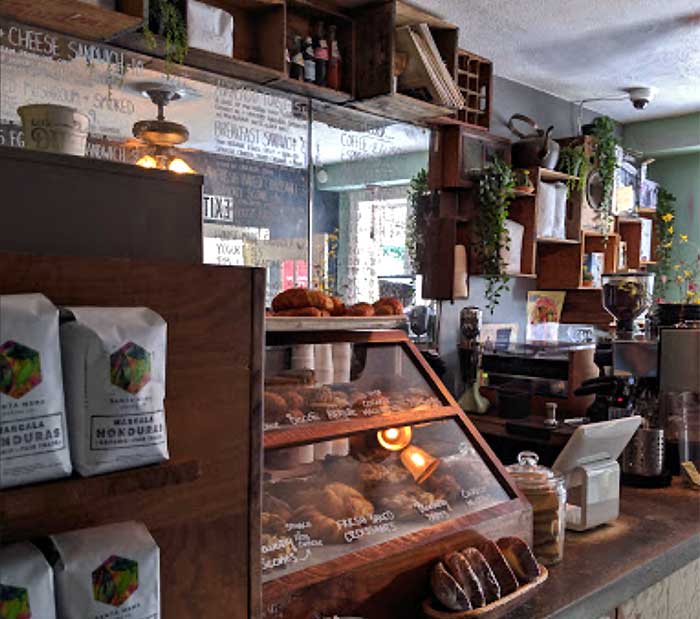 The menu is made up of salads, pastries, and sandwiches. Daily specials, breakfast sandwiches. Homemade baked goods include banana bread, lemon bread, flourless clementine torte, lemon squares, and a shortbread cookie.
Enjoy cafe ambiance inside or at a sidewalk table, or take advantage of the charming backyard patio. Up for an adult beverage? Banter's Hard Cider Tap Room is right next door.
"One of our favorite spots to hit when we visit the area! Coffee is amazing and the food always hits the spot. Great vegetarian and vegan options which we love :) Also we love the quaint backyard and home-y vibe. Friendly staff, great food, even better coffee, it's always 5 stars!"